Explore the Web Design & Application Development Program
Students in the Web Design & Application Development program design, create, and maintain dynamic websites. They develop and code websites, phone applications, and basic games. In the program, students explore the role of media technology for online applications while also developing knowledge in business with web development.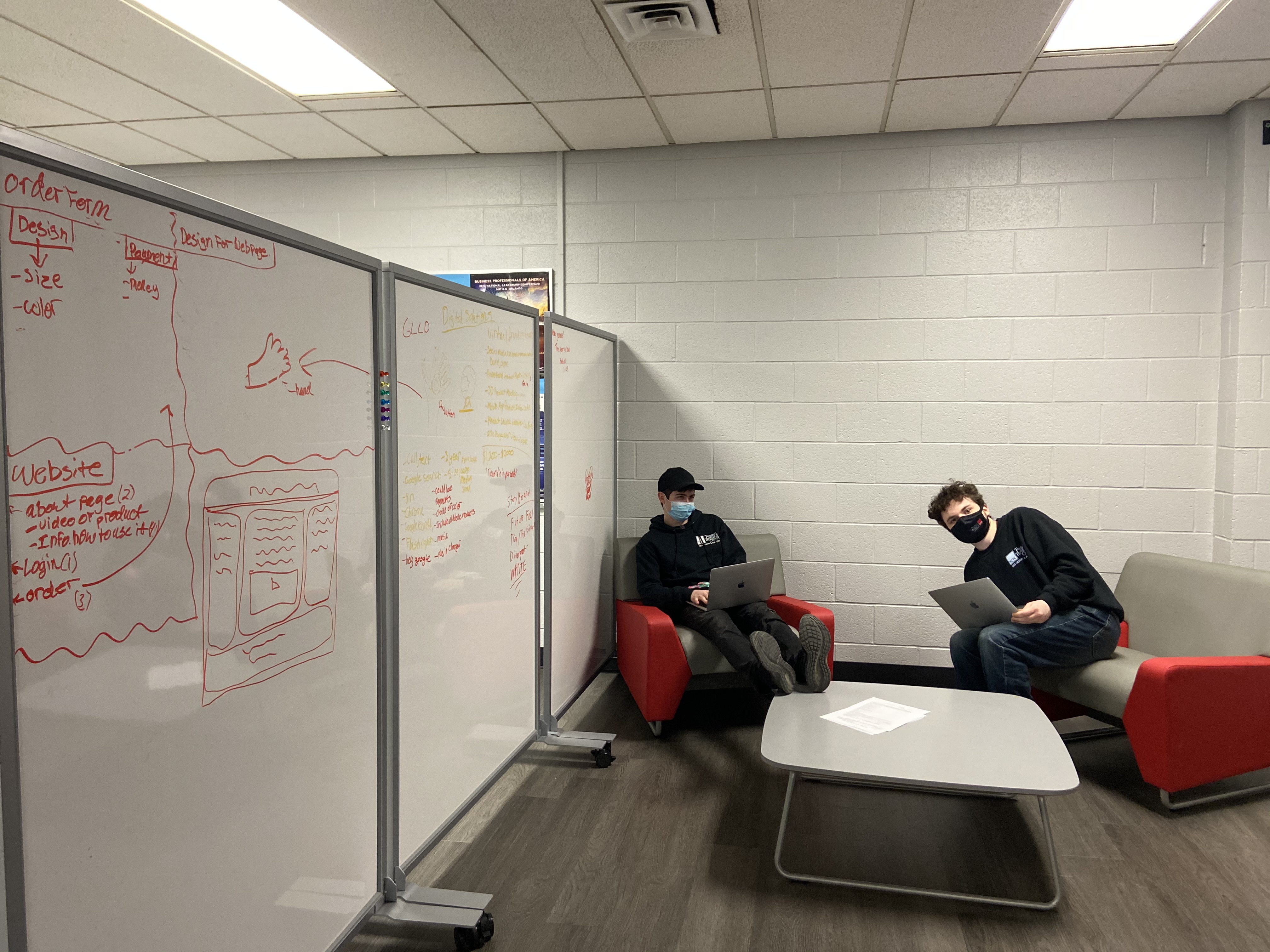 Engage, Experience, and Learn
Students develop and code programs, phone applications, and games. They explore the role of media technology for online applications including webpage design (HTML5, CSS, JavaScript, Adobe Creative Cloud Suite), programming skills (Swift, Visual Basic, C# game programming, mobile application development), and Unity game design.
Prepare for immediate employment as an IT professional, Adobe, Swift, and Unity Certifications, and further education. They participate in Business Professionals of America, a career and technical student organization, that aims to develop and empower student leaders to discover their passion and change the world by creating unmatched opportunities in learning, professional growth, and service.
Discover Career Opportunities
Explore our career tree to learn about the wide variety of professional opportunities that students are prepared for upon program completion or with further education.
Entry Level: Brand Identity Web Designer, Data Entry Specialist, Freelance Web Designer, Game Tester, Junior Graphic Designer

Technical Careers: Audio Artist, 3D Modeler, Certified Web Specialist, Database Administrator, Junior Programmer, Software Tester, UI Artist

Professional Careers: Application Developer, Computer Programmer, Game Developer, Mobile App Programmer, Software Developer, UX Designer, Web Content Manager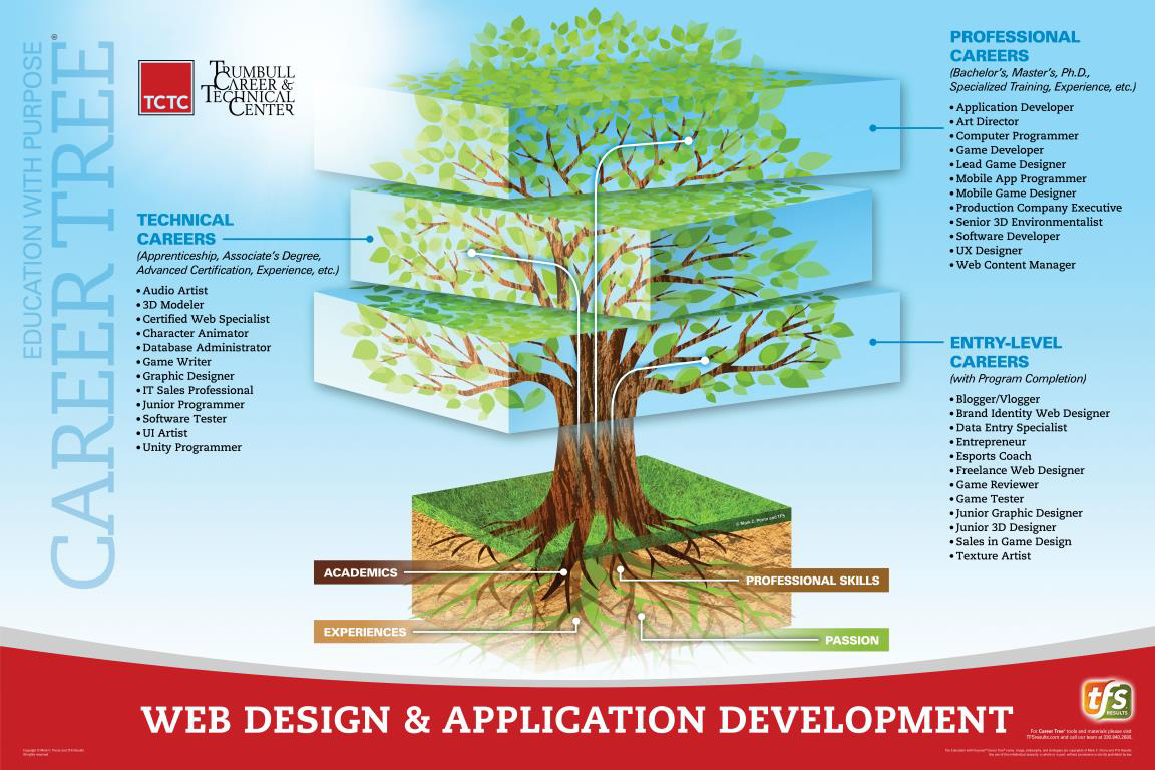 Earn College Credits and Certifications
Students can earn Adobe Certified Associate in Web Authoring Using Adobe Dreamweaver, Adobe Certified Associate in Visual Design Using Adobe Photoshop, Adobe Certified Associate in Interactive Media Using Adobe Flash Professional, and their Adobe Certified Associate in Multiplatform Animation Using Adobe Animate CC.
We offer our students a variety of college credit options. View our statewide credit agreements.
Articulated Credits available at Kent State, YSU, Univ. of Akron and Stark State College

Credits available at various business colleges and trade schools