Explore the Air Force Jr. ROTC Program
Students in the Air Force Jr. ROTC program develop leadership skills, investigate military and aviation career options, and participate in physical training. They obtain organizational and managerial skills through competitions with color guard, drill team, and Raider challenge events. Students participate in community service projects, cadet-run events, and trips. Extend your experience through dedicated activities and encampments for JROTC students.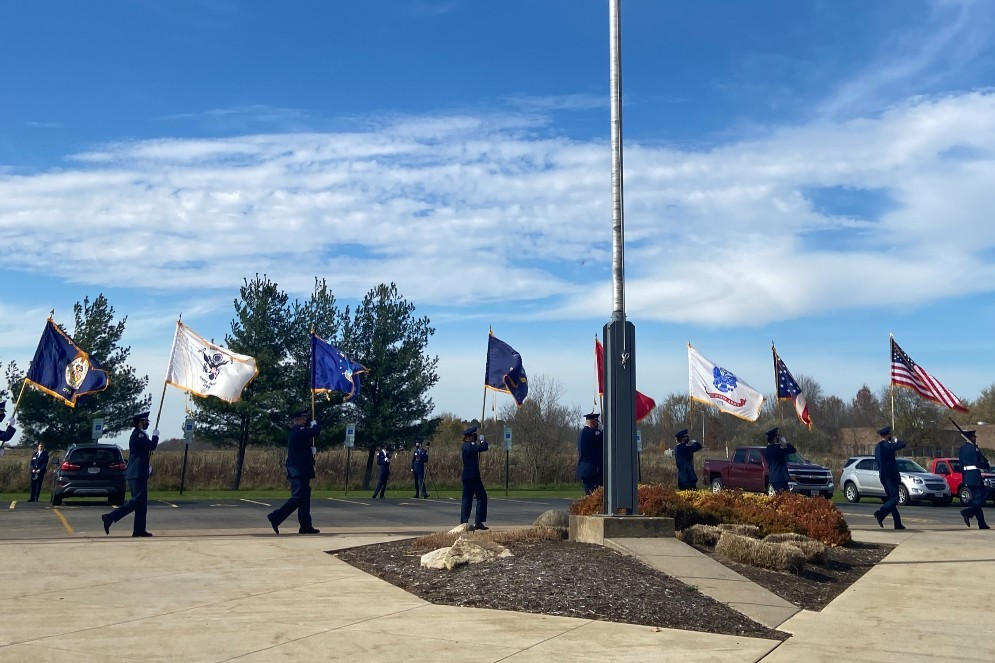 Engage, Experience, and Learn
Students in the Air Force Jr. ROTC program learn about aviation history, electronics, science of flight by flying drones and flight simulators, exploration of space, astronomy, life skills, leaderships, management of the cadet corps, and public safety and security.
They also participate in FIRST Robotics, Cyber Patriot Competition, and SkillsUSA, a career and technical student organization, that prepares students for careers in trade, technical, and skilled service occupations.
Discover Career Opportunities
Explore our career tree to learn about the wide variety of professional opportunities that students are prepared for upon program completion or with further education.
Entry Level: U.S. Air Force Active Duty or Reserve Trainee, U.S. Military Active Duty or Reserve Trainee, National Guard Trainee

Technical Careers: Computer Networking, Aircraft Maintenance, Air Traffic Control, Cyber Security, Special Operations, Unmanned Aerial Vehicle

Professional Careers: Pilot, Nurse, Senior NCO, Accountant, Engineer, Navigator, Research and Development, Human Resources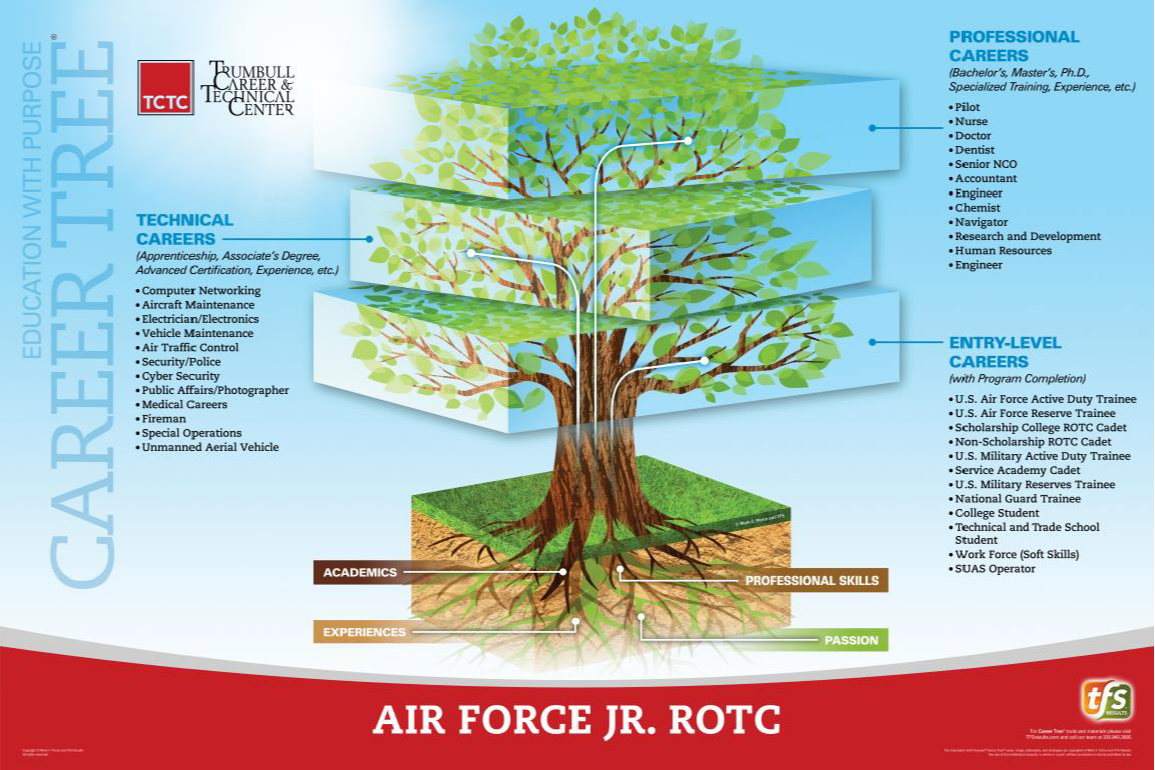 Earn College Credits and Certifications
Students in the program can earn their AFJROTC Certificate of Training, AFJROTC Certificate of Completion, and enter service with advanced pay grade. Students have no obligation to military service for participating in AFJROTC.
We offer a variety of college credit options for students. View our statewide credit agreements.
Adams State College, 26 credits in Leadership

University of Colorado, 8 hours in Leadership

Kent State University, 6 hours towards B.S. in Aeronautics, Flight Technology Conc.

Kent State University, up to 12 credits towards B.S. in Aeronautics, Aviation Management Conc., and Aeronautical Studies Conc.

Kent State University, up to 9 credits towards B.S in Aeronautics, Air Traffic Control Conc.

Kent State University, up to 6 credits towards B.S. in Aeronautics, Aeronautical Systems Engineering Tech. Conc.

Pittsburgh Institute of Aeronautics, up to 7 hours towards Associate Degree