Students in the Auto Collision Technology program design, paint, and refinish vehicle surfaces using modern welding, sanding, masking, and painting techniques. Students also learn how to assess, estimate, repair, and replace vehicle bodies and interiors using industry professional repair and refinishing tools. In Auto Collision Technology, students learn safety, body damage analysis, damage repair, plastic and adhesives, painting and refinishing, and mechanical and electrical.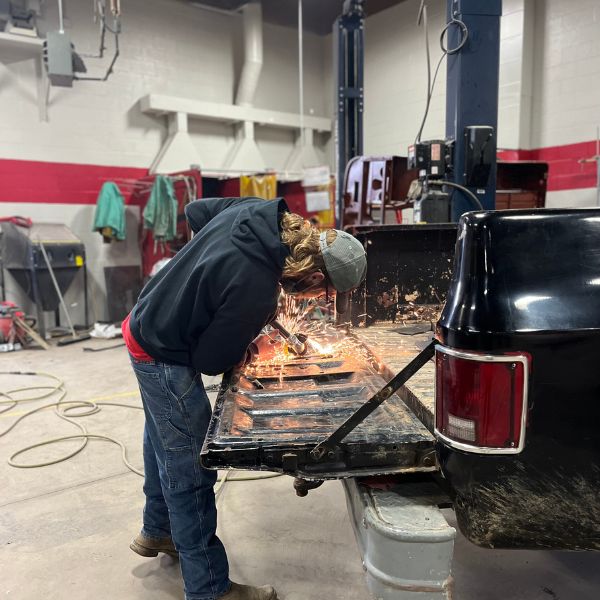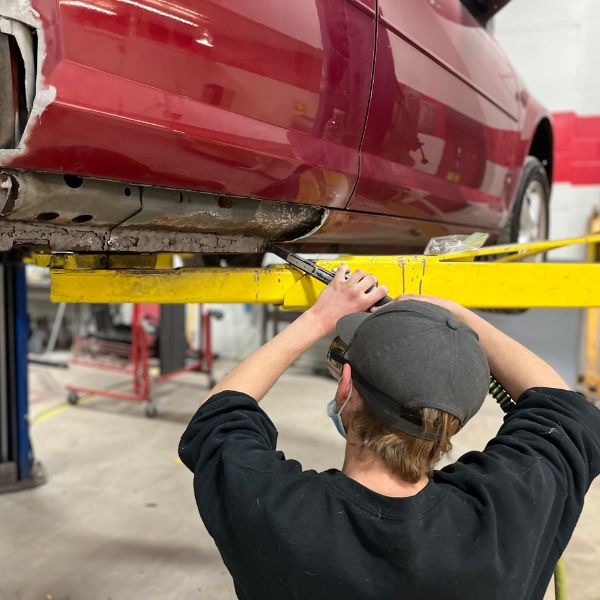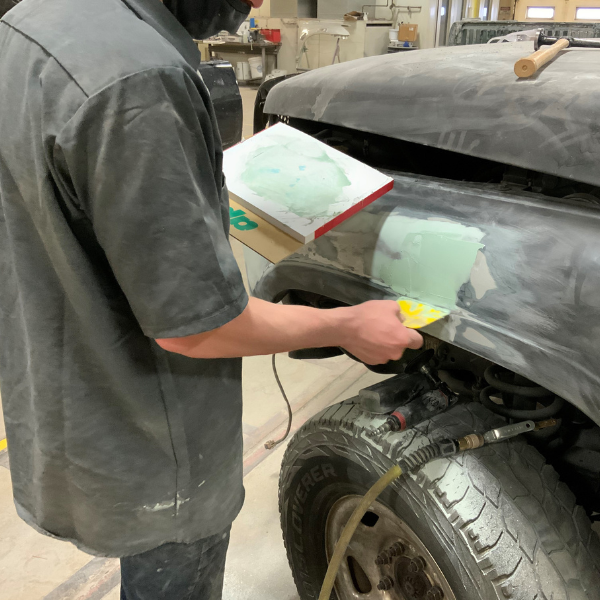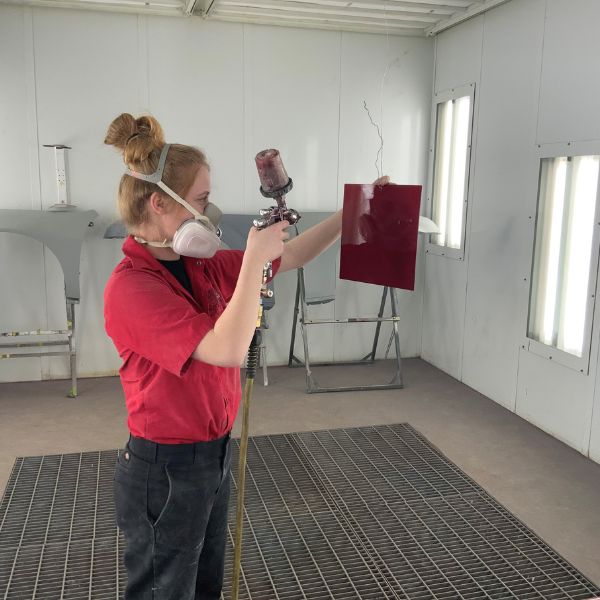 Explore the program
Watch the Auto Collision Technology program video to explore the lab and see the many hands-on learning opportunities that the program provides our students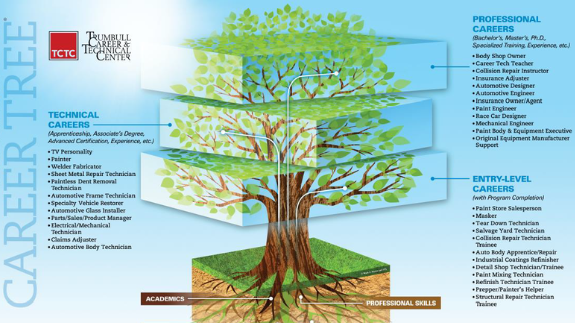 Discover career opportunities
View our career tree to learn about the wide variety of professional opportunities students are prepared for upon program completion or with further education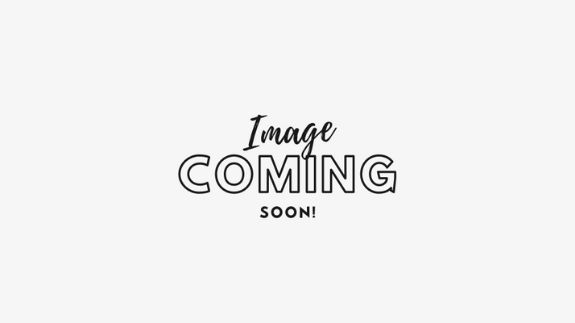 Meet the instructor
Bryan Carlson is the Auto Collision Technology instructor. View his program syllabus for more information
I always wanted to paint cars, and I thought this would be a great class to learn how to do it. In the Auto Collision Technology program, I get to learn something new everyday — things that I wouldn't traditionally learn, and I love that. Working on cars makes me happy and I get to do it with a diverse group of people at TCTC.
Abigail Torreance  
   Alternative Education Academy