Explore the Auto Services Technology Program
Students in the Auto Services Technology program diagnose, maintain, and repair a wide range of vehicles. They use the same diagnostic and repair equipment as Master Technicians to troubleshoot complex automotive systems. Students optimize vehicle operation and performance using critical thinking and math skills.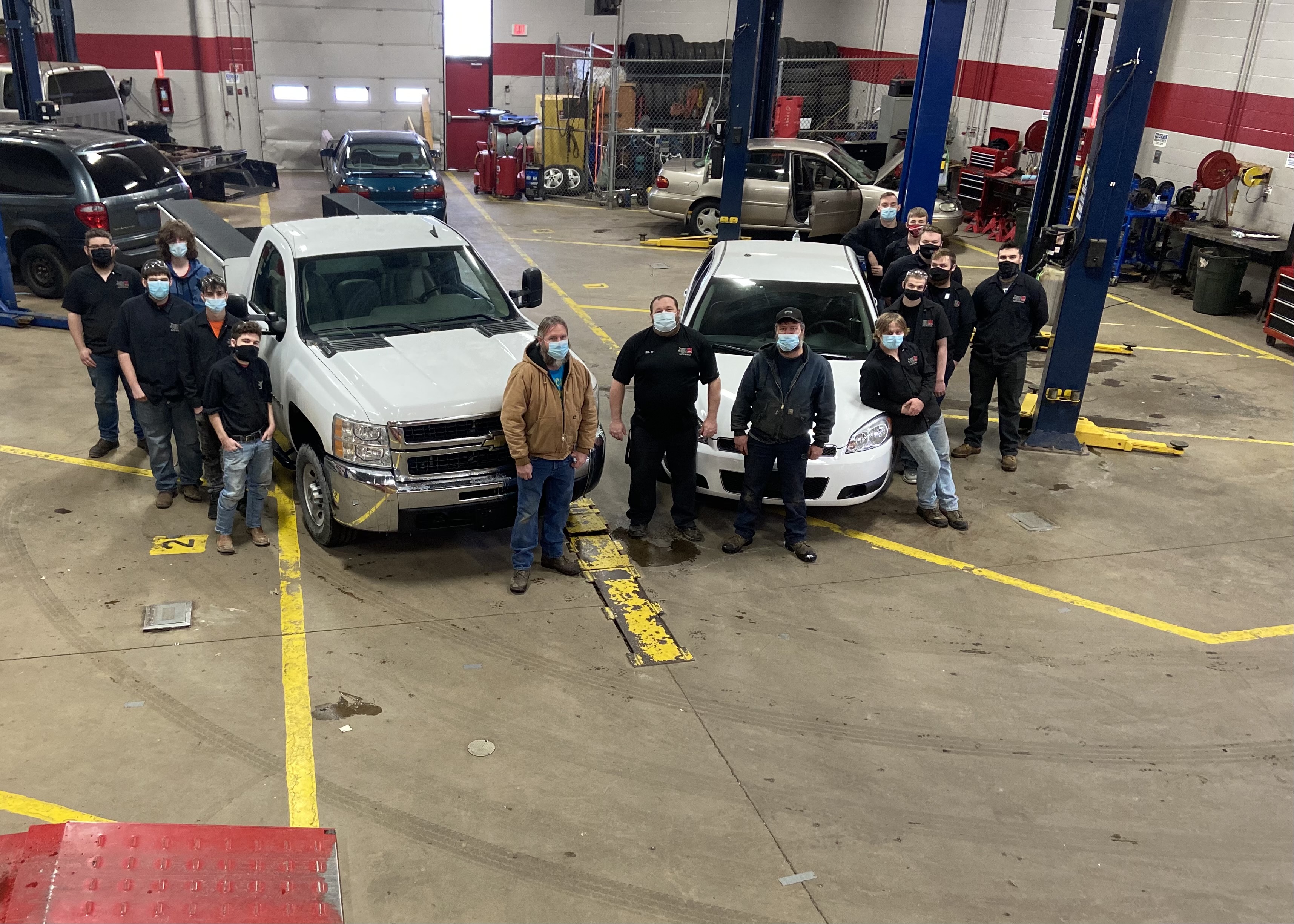 Engage, Experience, and Learn
In Auto Services Technology, students learn basic shop and safety practices, tool identification, engine repair and performance, brakes, electrical systems, steering and suspension, heating and air conditioning, and transportation foundations.
Students prepare for ASE certifications, immediate employment, and further education in an advanced auto tech program.
They also participate in SkillsUSA, a career and technical student organization, that prepares students for careers in trade, technical, and skilled service occupations.
Discover Career Opportunities
Explore our career tree to learn about the wide variety of professional opportunities that students are prepared for upon program completion or with further education.
Entry Level: Lube Technician, Automotive Technician, Detailer, Service Writer, Tire Installer


Technical Careers: ASE Automotive Technician, Parts Manager, Dealer Line Technician, Engine Builder, Tow Truck Operator


Professional Careers: Automotive Assembly Plant Manager, Automotive Service Engineer, Master Technician, Transmission Specialist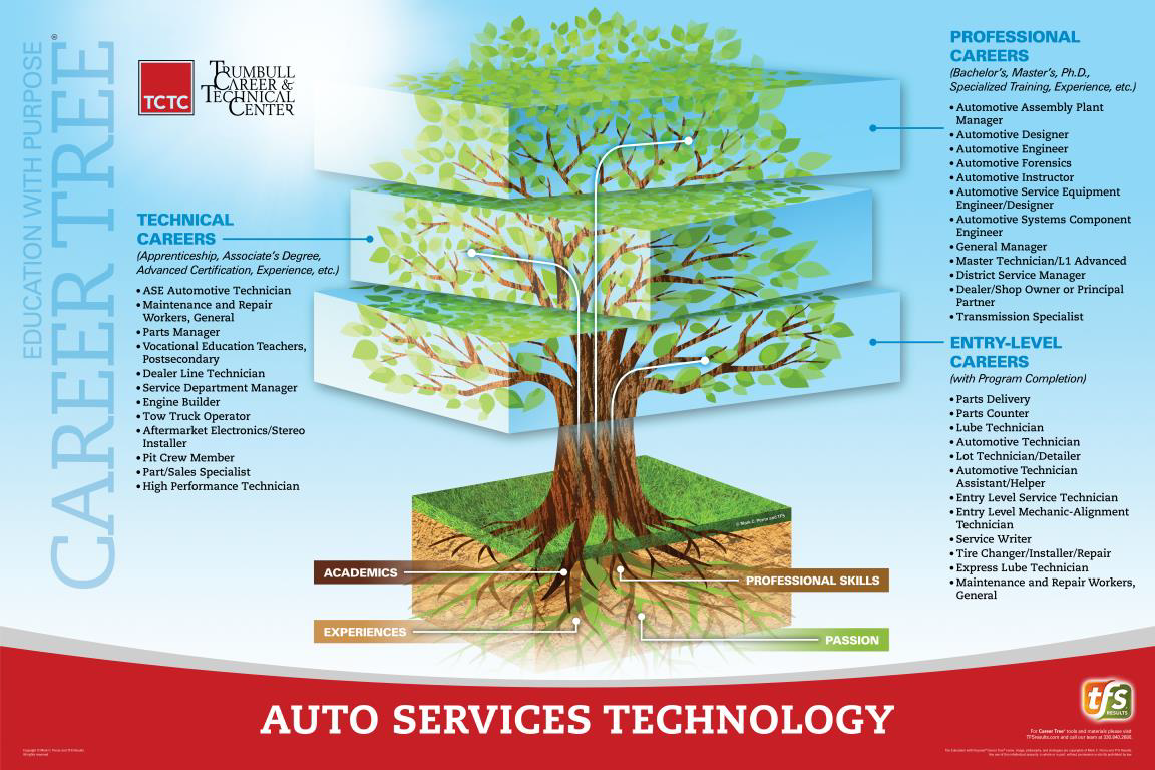 Earn College Credits and Certifications
Students can earn their Automotive Service Excellence (ASE) Certification after completion and required work experience, ASE End-of-Program Certification, ASE or MAC Section 504 Certification (AC Recovery), and their SP2 Safety Certification.
We offer a variety of college credit options for students. View our statewide credit agreements.
Baran Institute of Technology, test out of 25% of time

Eastern Gateway Community College, up to 9 credits in Business Management

Franklin University, up to 24 hours towards B.S.

Lincoln Educational Services, up to 4 courses

Stark State College, up to 14 credits towards Business and Entrepreneurship studies

Universal Technical Institute, $500 tuition credit, up to 4 UTI courses