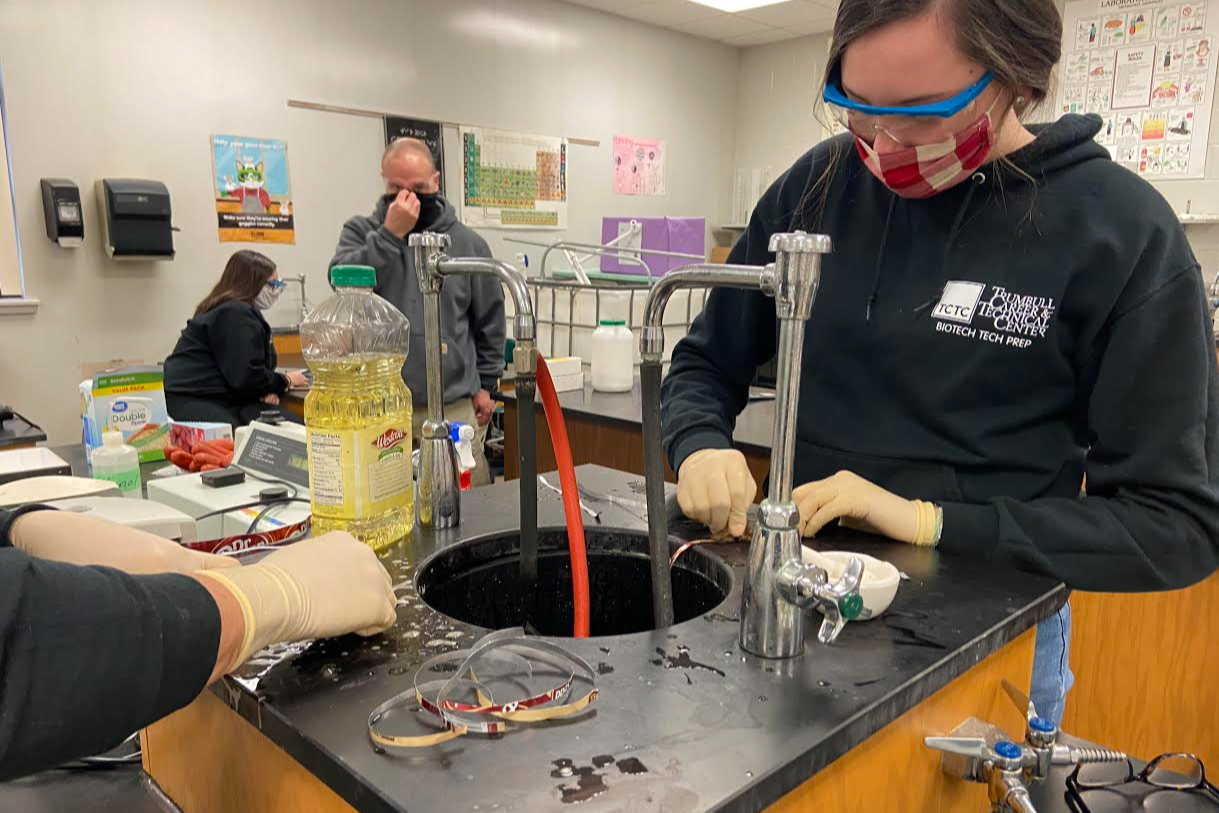 Engage, Experience, and Excel
Students in the program learn biochemistry, organic chemistry, molecular biology, microbiology, genetic engineering, and environmental science. Students prepare for further education in biological sciences, chemistry, and pre-med.
They also have the opportunity to take part in HOSA, a career and technical student organization, that aims to empower future health professionals to become leaders in the global health community through education, collaboration, and experience.
Discover Career Opportunities
Explore our career tree to learn about the wide variety of professional opportunities that students are prepared for upon program completion or with further education.
Entry Level: Data Entry Specialist, Equipment Prep Technician, Hazardous Waste Response Associate, Watershed Science Technician, Field Technician


Technical Careers: Clinical Lab Technician, Hazardous Material Handling Technician, Pharmacy Technician, State Tested Nurse Assistant, Practical Nurse, Medical Assistant


Professional Careers: Biologist, Chemist, Chemical Engineer, Pharmacist, Physician, Radiological Safety Officer, Geneticist, Microbiologist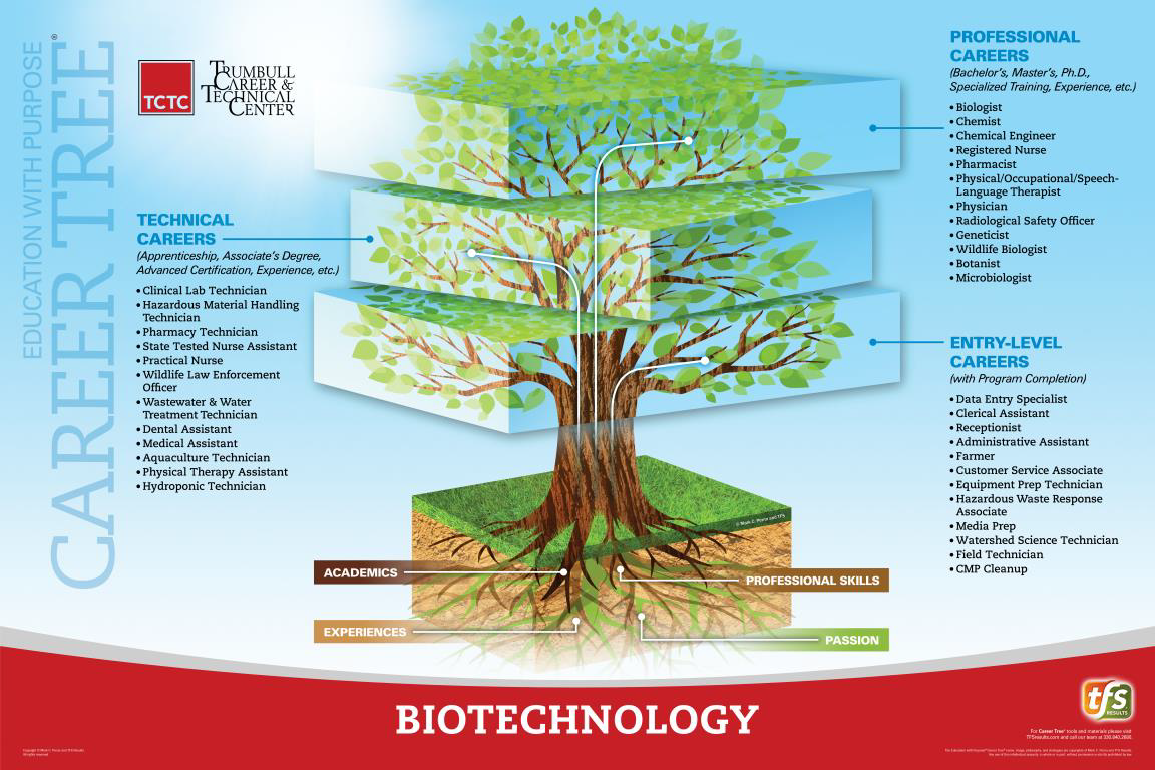 Earn College Credits and Certifications
Students in the program can earn their CPR/First Aid Certification and the OSHA Safety Certification.
We offer students a variety of college credit options. View our statewide credit agreements.
Associates' Degree in Applied Science

Bachelor's Degree in Biology

Bachelor's Degree in Chemistry

Bachelor's Degree in Environmental Science