Explore the Construction Technology Program
Students in the Construction Technology program learn about equipment, methods, and materials used in residential and commercial construction. They practice construction safety and the building phase of construction with wood, masonry, and electricity. Students operate a wide range of professional power tools in finished carpentry, CNC millwork operation, and cabinet making.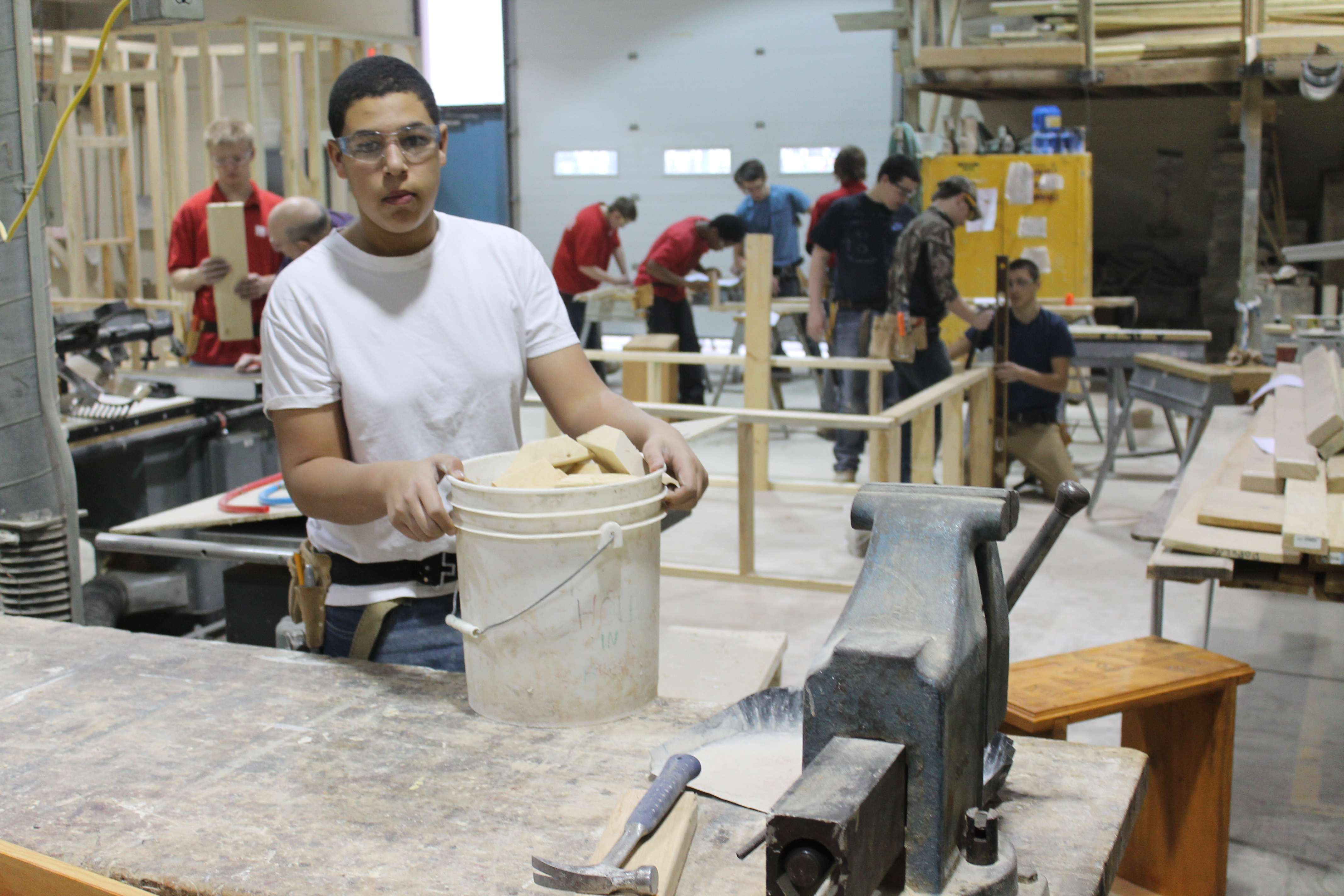 Engage, Experience, and Learn
In Construction Technology, students learn safety, carpentry, masonry, electricity, blueprint reading, C.N.C. operating, cabinet making, roofing, finish carpentry, and siding.
Students prepare for immediate employment, NCCER certifications and further education.
They also participate in SkillsUSA, a career and technical student organization, that prepares students for careers in trade, technical, and skilled service occupations.
Discover Career Opportunities
Explore our career tree to learn about the wide variety of professional opportunities that students are prepared for upon program completion or with further education.
Entry Level: Cement Worker, Drywaller, Electrician apprentice, Framer, Plumbing Apprentice, Roofer, Stone Mason Apprentice

Technical Careers: Carpenter, Concrete Contractor, Electrician, Roofing Contractor, Safety Inspector, Building Surveyor, Heavy Equipment Operator

Professional Careers: Building Engineer, Architect, Cost Estimator, Construction Program Director, Architectural & Engineer Manager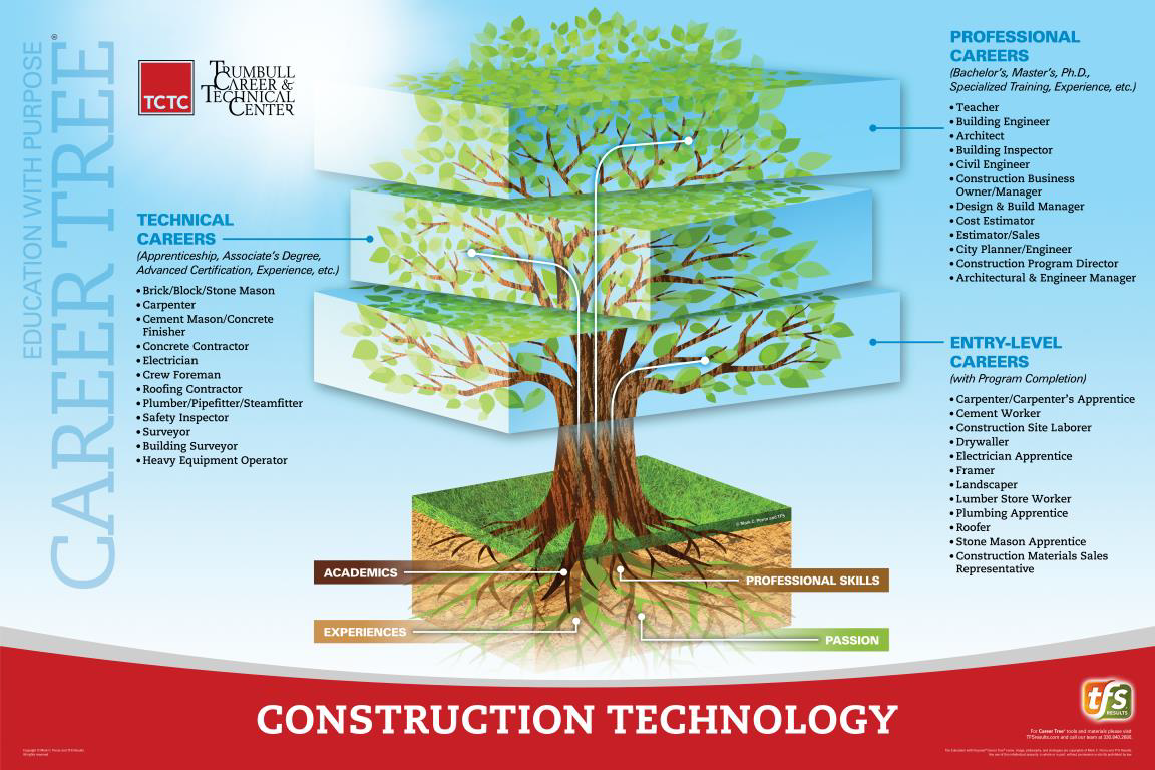 Earn College Credits and Certifications
Students in the program can earn their NCCER CORE Certification, Level 1 Certification, and OSHA 10 Certification.
We offer a variety of college credit options for students. View our statewide credit agreements.
Eastern Gateway Community College, up to 9 Credits in Business Management

Franklin University, up to 24 semester hours towards B.S.

Kent State University, up to 6 credits towards B.S. in Construction Management

Stark State Community College, up to 4 credit hours

Triangle Tech, Credit towards Assoc. Spec. Tech. Degree