Students in the Construction Technology program learn about equipment, methods, and materials used in residential and commercial construction. They practice construction safety and the building phase of construction with wood, masonry, and electricity. Students operate a wide range of professional power tools in finished carpentry, CNC millwork operation, and cabinet making. In Construction Technology, students learn safety, carpentry, masonry, electricity, blueprint reading, C.N.C. operating, cabinet making, roofing, finish carpentry, and siding.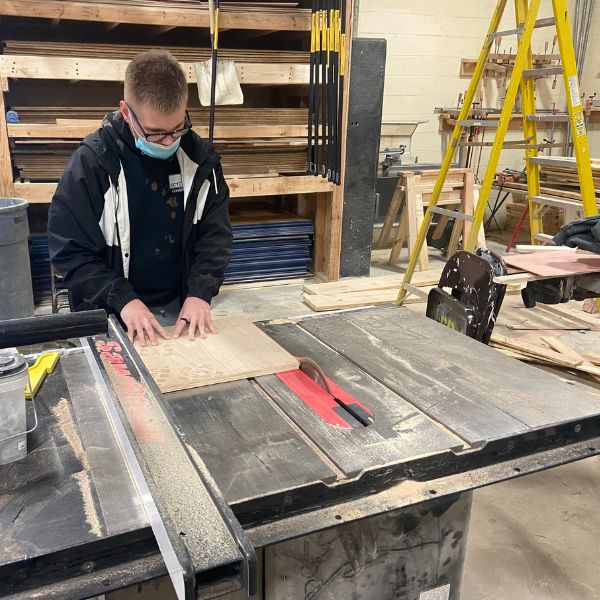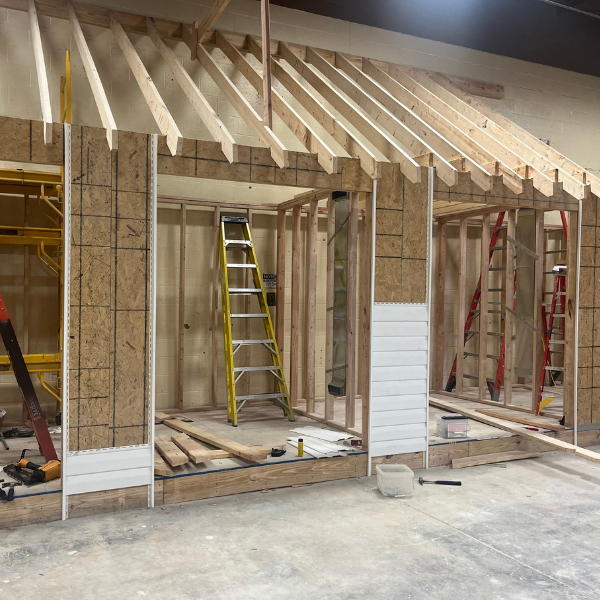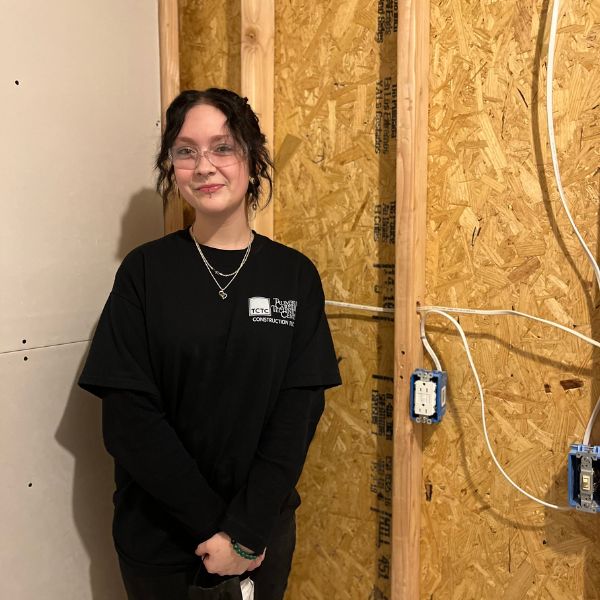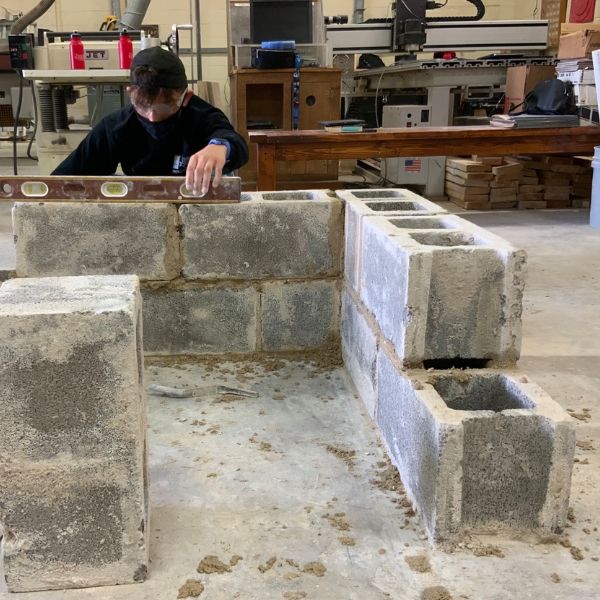 Explore the program
Watch the Construction Technology program video to explore the lab and see the many hands-on learning opportunities that the program provides our students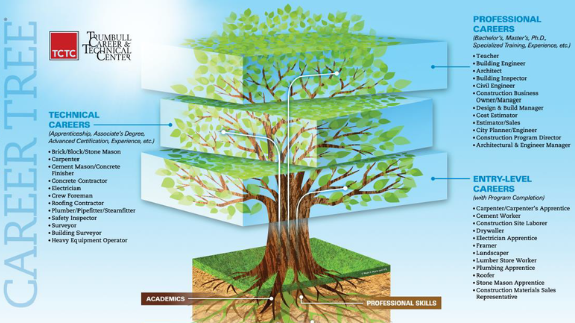 Discover career opportunities
View our career tree to learn about the wide variety of professional opportunities students are prepared for upon program completion or with further education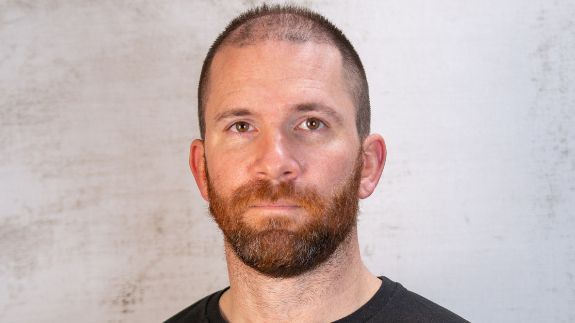 Meet the instructor
Josh Peachey is the Construction Technology program instructor. Mr. Peachey has been at TCTC since 2008, and he worked in the industry for 12 years before joining our team.
I am happy that I chose the Construction Technology program. It's very fun. It is not an overly structured learning environment, and we get to make and design things as we want them. Mr. Peachy is my favorite teacher I have ever had. I am enjoying our bathroom building project - we are installing a toilet, vanity, dry-wall, lights, and electrical. This program has helped me learn more social skills. I was a very shy person, but to move forward in this class, you have to ask questions, socialize, and collaborate with your teacher and peers to develop your skills.
Gracie Murgola  
   Lakeview High School