Explore the Cosmetology Program
Students in the Cosmetology program work in a modern, full-service, interactive salon environment. They evaluate, recommend, and create hair designs, nail techniques and skin care treatments appropriate to client needs. Students use advanced techniques to deliver a wide range of services related to the professional salon environment.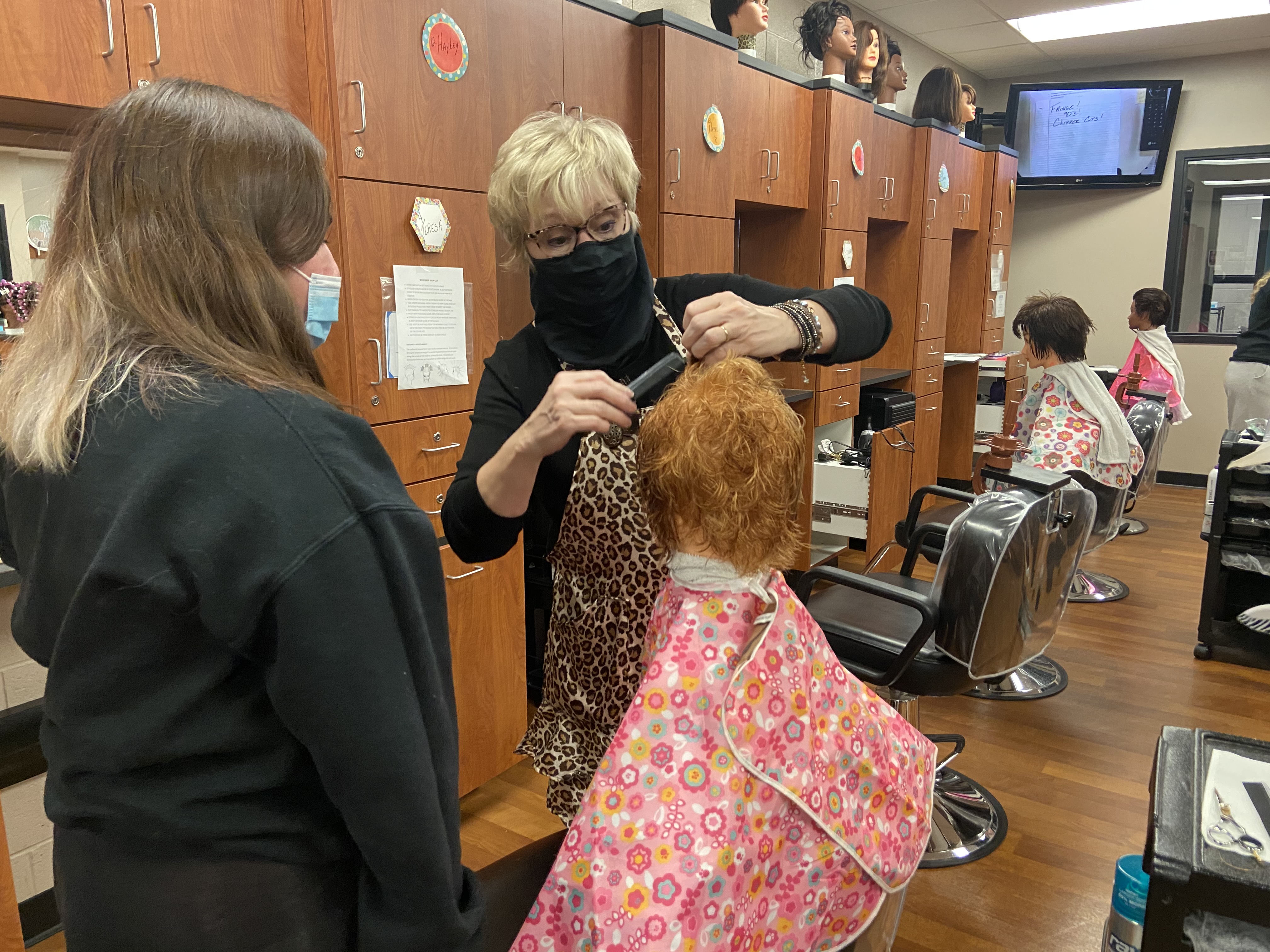 Engage, Experience, and Learn
In Cosmetology, students are required to complete 1500 hours of instruction as governed by the Ohio State Board of Cosmetology. Students in the program learn haircutting, hair coloring, chemical waving and relaxation, hair styling and design, nail care, business skills, skill wellness, general sciences, and communications and professional image. Students prepare for immediate employment in a salon/day spa, advanced licensure, and further education. They also participate in SkillsUSA, a career and technical student organization, that prepares students for careers in trade, technical, and skilled service occupations.
Discover Career Opportunities
Explore our career tree to learn about the wide variety of professional opportunities that students are prepared for upon program completion or with further education.
Entry Level: Hairstylist, Colorist, Manicurist, Hair Removal Technician, Basic Esthetician, Make-up Artist

Technical Careers: Electrologist, Advanced Nail Technician, State Board Proctor, Advanced Cosmetologist, Salon Manager, Barber, Massage Therapist

Professional Careers: Cosmetology/Barber School Owner, Fashion Designer, Dermatologist, Beauty Editorial Writer, Medical Skin Care Specialist, State Board Inspector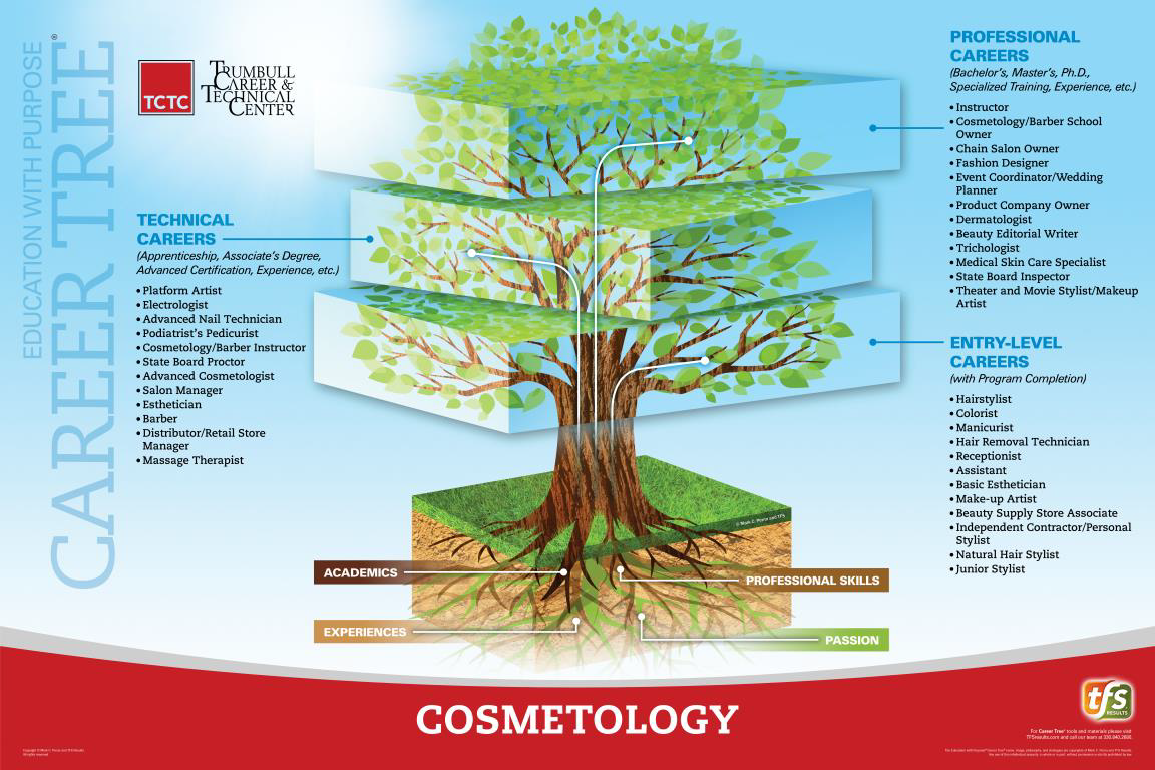 Earn College Credits and Certifications
Upon completion of the program and successfully passing the State Board of Cosmetology Exam, students will be licensed to work in any salon in Ohio. The also have the ability to earn their OSHA Safety Certification.
We offer a variety of college credit options for students. View our statewide credit agreements.
Eastern Gateway Comm. College, up to 9 credits in Business Mgmt.

Kent State University, up to 30 credits toward Associate of Technical Study-Individualized Program, Category A

University of Akron, Credit toward Associate of Technical Studies