The Culinary Arts Academy is designed to give students an understanding of how a successful restaurant is run according to standards developed by the National Restaurant Association, the state and local Health Department as well as the standards set by the Ohio Department of Education. This course focuses on developing skills for the Heart of the House (basic culinary/baking skills and sanitation) and Front of the House (management/waitstaff and professionalism) while students operate the Cafe 528 and Bakeology within the school in addition to their theory classes. The length of this course is two years. Students learn basic cooking skills, knife safety skills, restaurant management, menu planning, basic catering, buffet setup, banquet and event planning, and intro to gourmet cuisine. Students prepare for professional culinary programs, immediate employment or further education.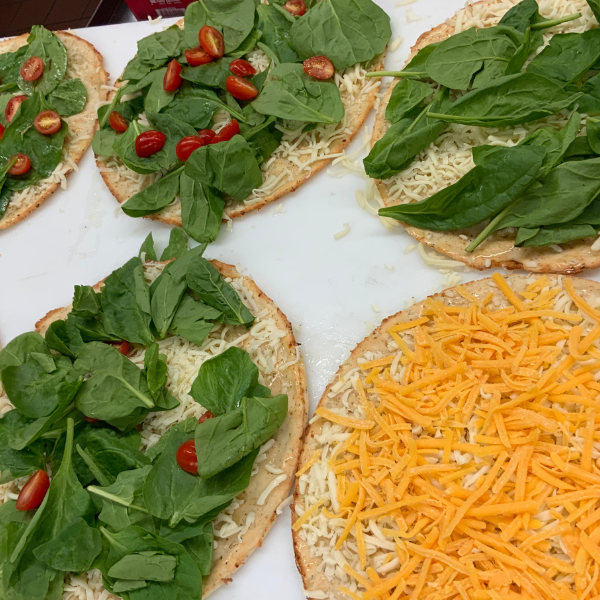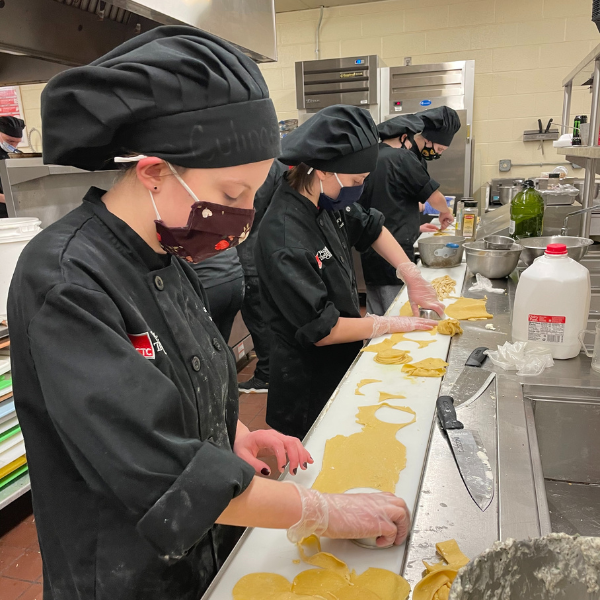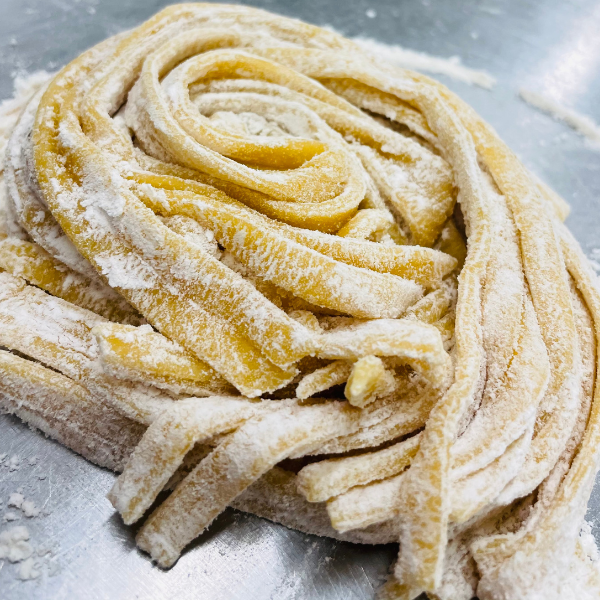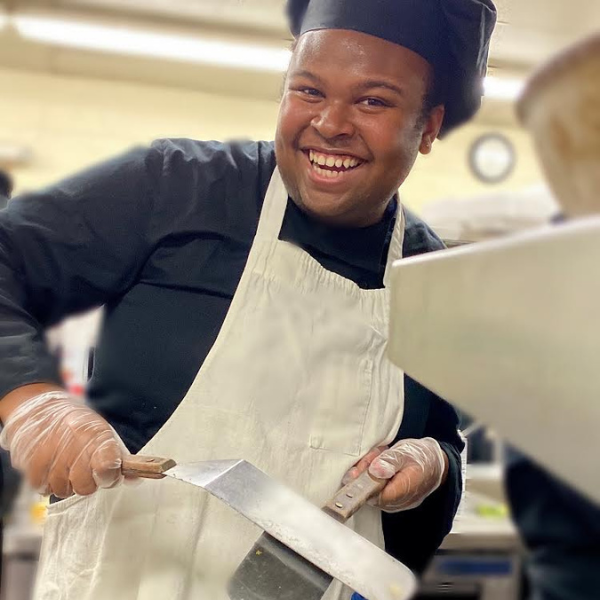 Explore the program
Watch the Culinary Arts Academy program video to explore the lab and see the many hands-on learning opportunities that the program provides our students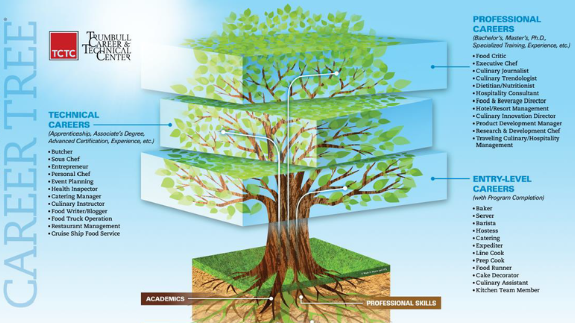 Discover career opportunities
View our career tree to learn about the wide variety of professional opportunities students are prepared for upon program completion or with further education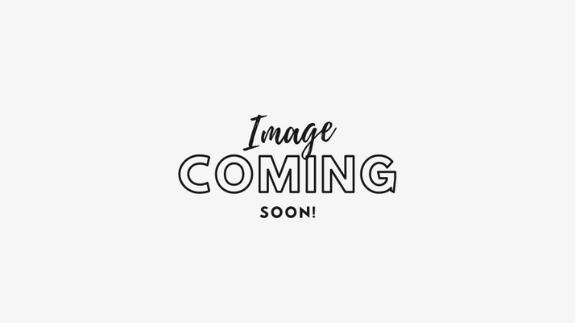 Meet the instructors
Tiffany Daley, Anthony Thomas, and Sharon White are the Culinary Arts Academy program instructors. View the program syllabus for more information
I love learning new things in this program — different skills, different foods, and creating different menus. We experiment with many ingredients, some that I have never worked with before, and we are constantly getting new industry knowledge. Both the academic and program teachers are so honest and supportive here. They tell you what's actually going to happen after high school by sharing real-world advice.
Hope Beckner  
   Newton Falls High School