Explore the Culinary Arts Academy
Students in the Culinary Arts Academy operate and manage Café 528, an on-site restaurant at the TCTC and Bakeology, the school's catering business. They also have the opportunity to plan, prepare, and cater special events. In the program, students work side-by-side with industry professionals to establish effective communication, teamwork, and leadership skills.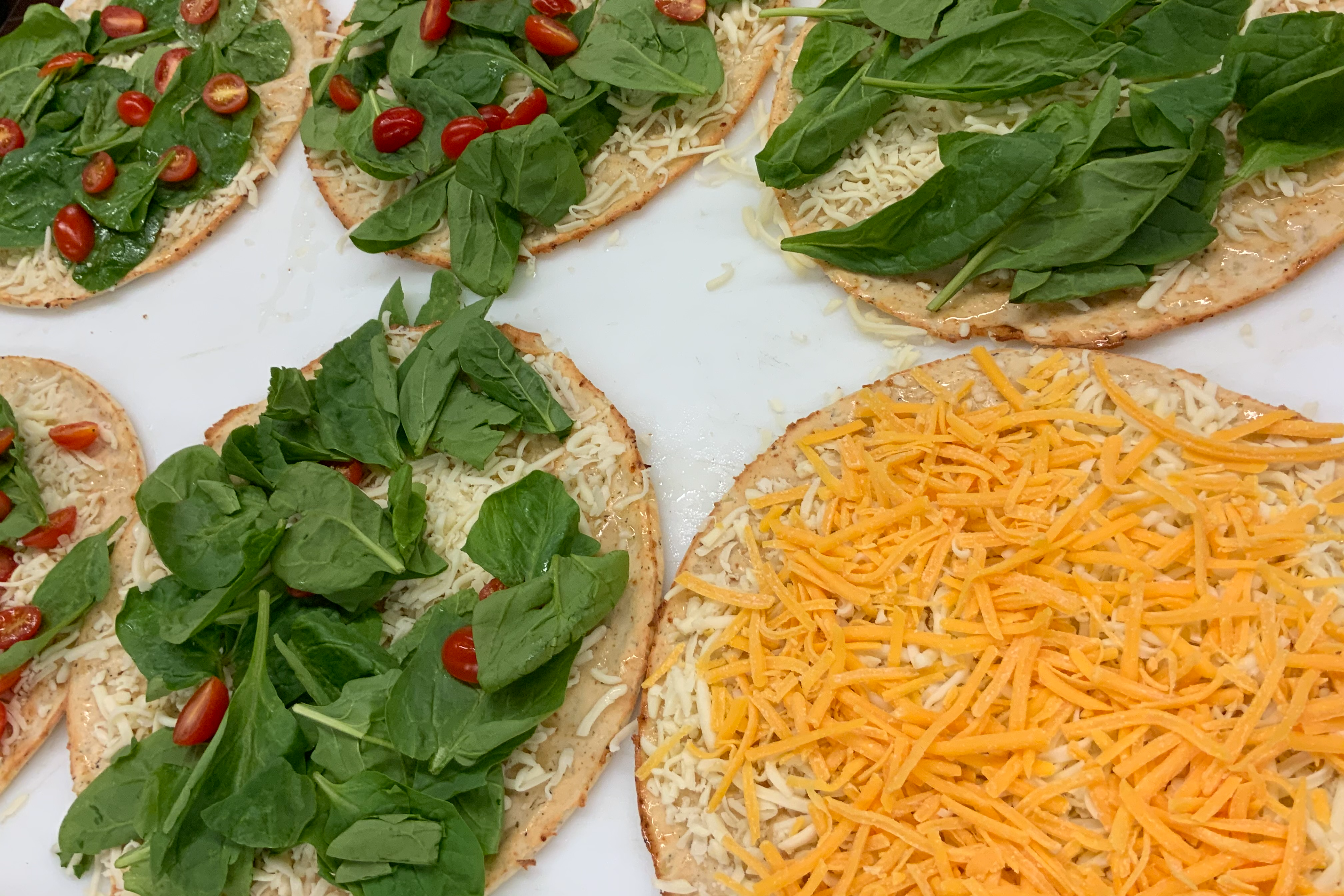 Engage, Experience, and Learn
In Culinary Arts, students learn basic cooking skills, knife safety skills, restaurant management, menu planning, basic catering, buffet setup, banquet and event planning, and intro to gourmet cuisine.
Students prepare for professional culinary programs, immediate employment or further education.
They also have the opportunity to take part in FCCLA, a career and technical student organization, that aims to promote personal growth and leadership development.
Discover Career Opportunities
Explore our career tree to learn about the wide variety of professional opportunities that students are prepared for upon program completion or with further education.
Entry Level: Baker, Server, Barista, Catering, Line Cook, Prep Cook, Culinary Assistant

Technical Careers: Sous Chef, Entrepreneur, Personal Chef, Health Inspector, Restaurant Manager

Professional Careers: Executive Chef, Culinary Journalist, Dietitian/Nutritionist, Hospitality Consultant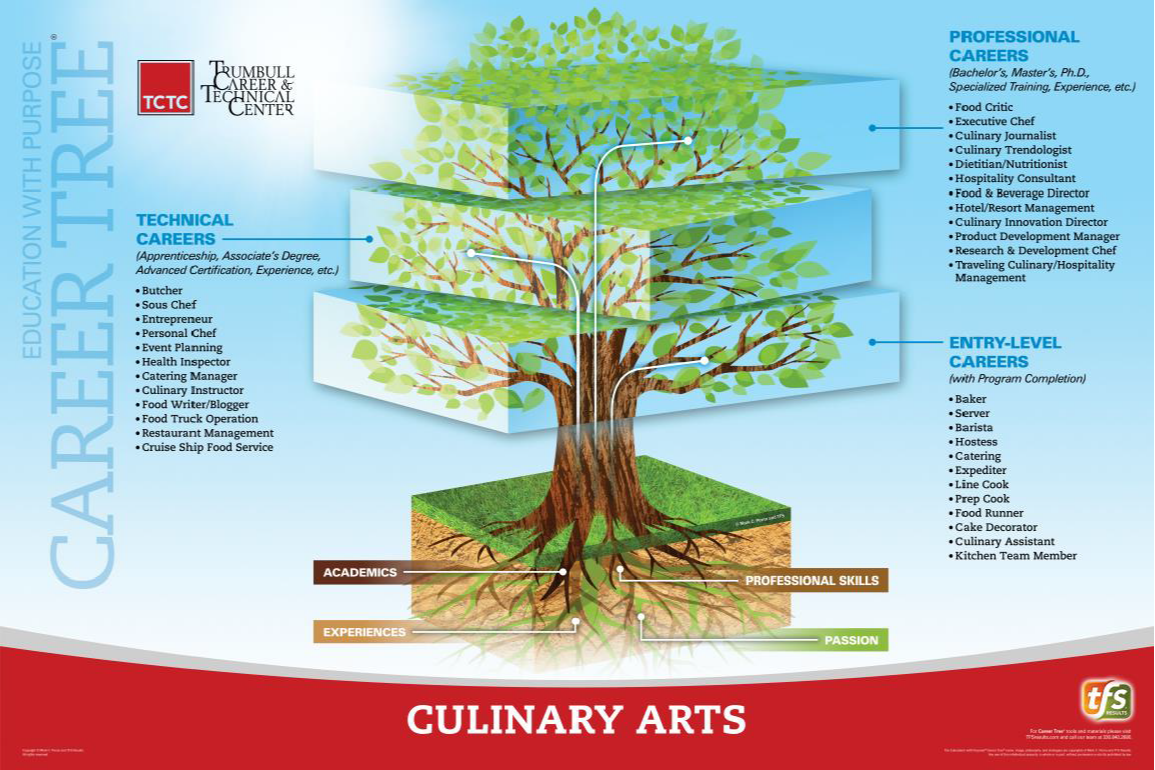 Earn College Credits and Certifications
Students in the program can earn their ServSafe Manager's Certificate as well as the State of Ohio Department of Health Level Two Approved Reciprocity.
We offer our students a variety of college credit options. View our statewide credit agreements.
Eastern Gateway Community College, up to 9 credits

IUP Academy of Culinary, Sanitation Management Waiver

Lincoln Culinary Institute, Advanced Standing Credit

Pittsburgh Technical Institute, up to 4 credits

The Culinary Institute of America, CIA's experience requirement

The University of Akron, up to 6 credits in Hospitality Mgmt.

Youngstown State University, up to 3 credits