Students in the Dental Assisting program prepare patients, instrument trays, and materials for exams to assist the dentist during procedures. They also learn medical/dental terminology, anatomy and physiology, office procedures, and dental radiography. Students in the program will also learn how to take impressions and X-rays. Students in the program learn dental radiology procedures, medical/dental terminology, dental materials, dental procedures, basic oral hygiene, CPR and medical emergencies, and head and neck anatomy. Students prepare for dental assistant and radiography certifications, immediate employment, and further education.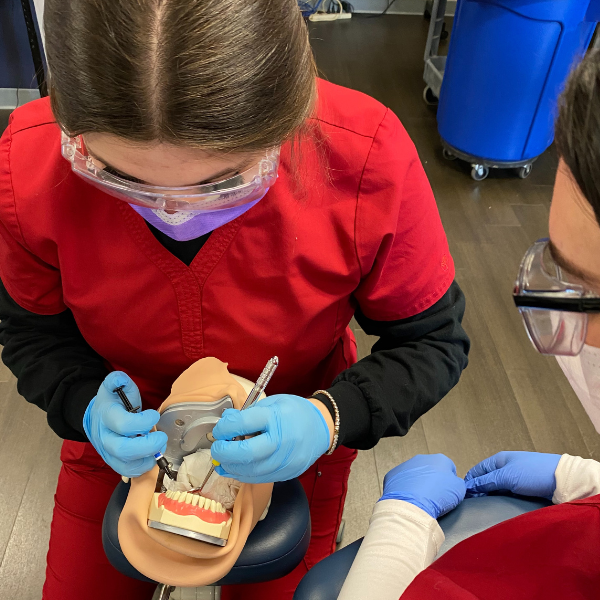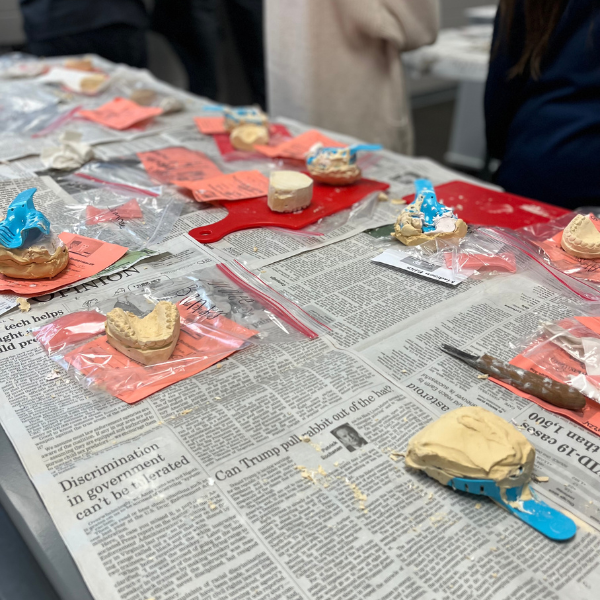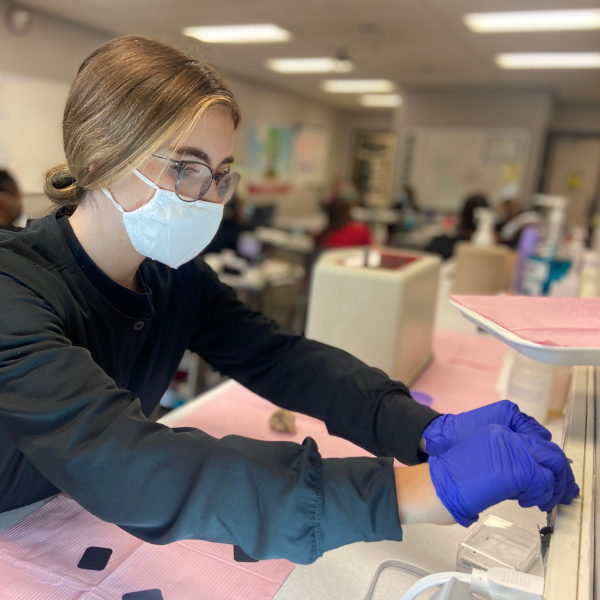 Explore the program
Watch the Dental Assisting video to explore the lab and see the many hands-on learning opportunities that the program provides our students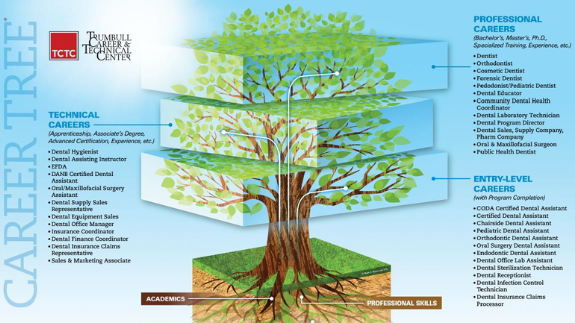 Discover career opportunities
View our career tree to learn about the wide variety of professional opportunities students are prepared for upon program completion or with further education
Meet the instructor
Jill Woods is the Dental Assisting instructor. Mrs. Woods has been at TCTC since 2017, and she worked in the industry for 26 years before joining our team.
I was always interested in helping people, and I wanted to do something in the medical field. As seniors, we are in the lab often. It's very hands-on. I enjoy chairside assisting because you get to help the dentist and be hands-on with the patient. We get to learn a lot doing this and seeing what's happening with the patient. After graduation, I want to be an assistant in a general dentistry office. I will leave here with my radiography license, OSHA certified, and as a registered dental assistant ready for immediate employment.
Hayley White  
   LaBrae High School