Explore the Dental Assisting Program
Students in the Dental Assisting program prepare patients, instrument trays, and materials for exams to assist the dentist during procedures. They also learn medical/dental terminology, anatomy and physiology, office procedures, and dental radiography. Students in the program will also learn how to take impressions and X-rays.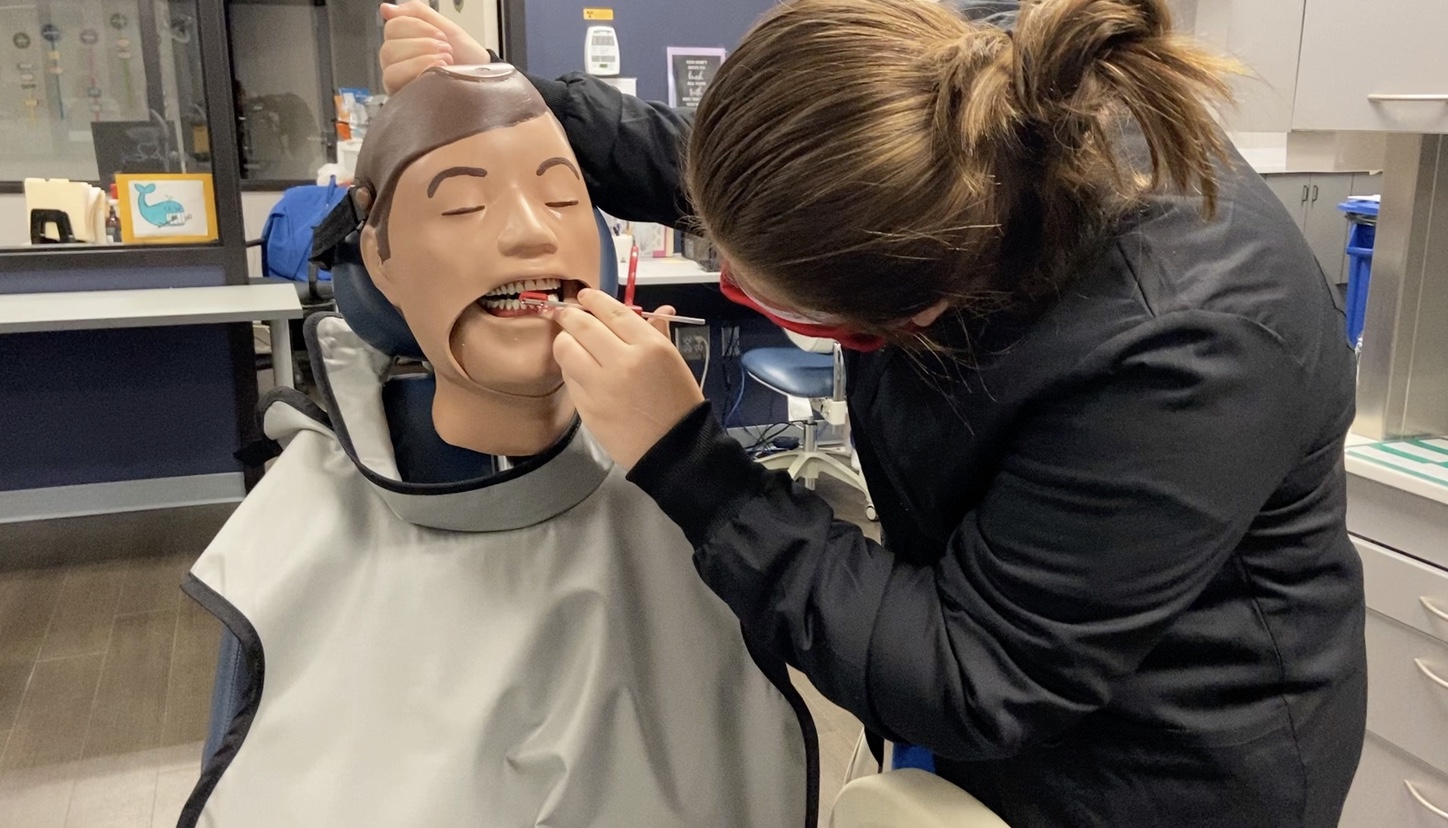 Engage, Experience, and Learn
Students in the program learn dental radiology procedures, medical/dental terminology, dental materials, dental procedures, basic oral hygiene, CPR and medical emergencies, and head and neck anatomy.
Students prepare for dental assistant and radiography certifications, immediate employment, and further education. They participate in HOSA, a career and technical student organization, that aims to empower future health professionals to become leaders in the global health community through education, collaboration, and experience.
Discover Career Opportunities
Explore our career tree to learn about the wide variety of professional opportunities that students are prepared for upon program completion or with further education.
Entry Level: CODA Certified Dental Assistant, Pediatric Dental Assistant, Dental Sterilization Technician, Dental Infection Control Technician

Technical Careers: Dental Hygienist, DANB Certified Dental Assistant, Oral/Maxillofacial Surgery Assistant, Insurance Coordinator, Dental Financial Coordinator

Professional Careers: Dentist, Orthodontist, Cosmetic Dentist, Forensic Dentist, Dental Educator, Dental Laboratory Technician, Public Health Dentist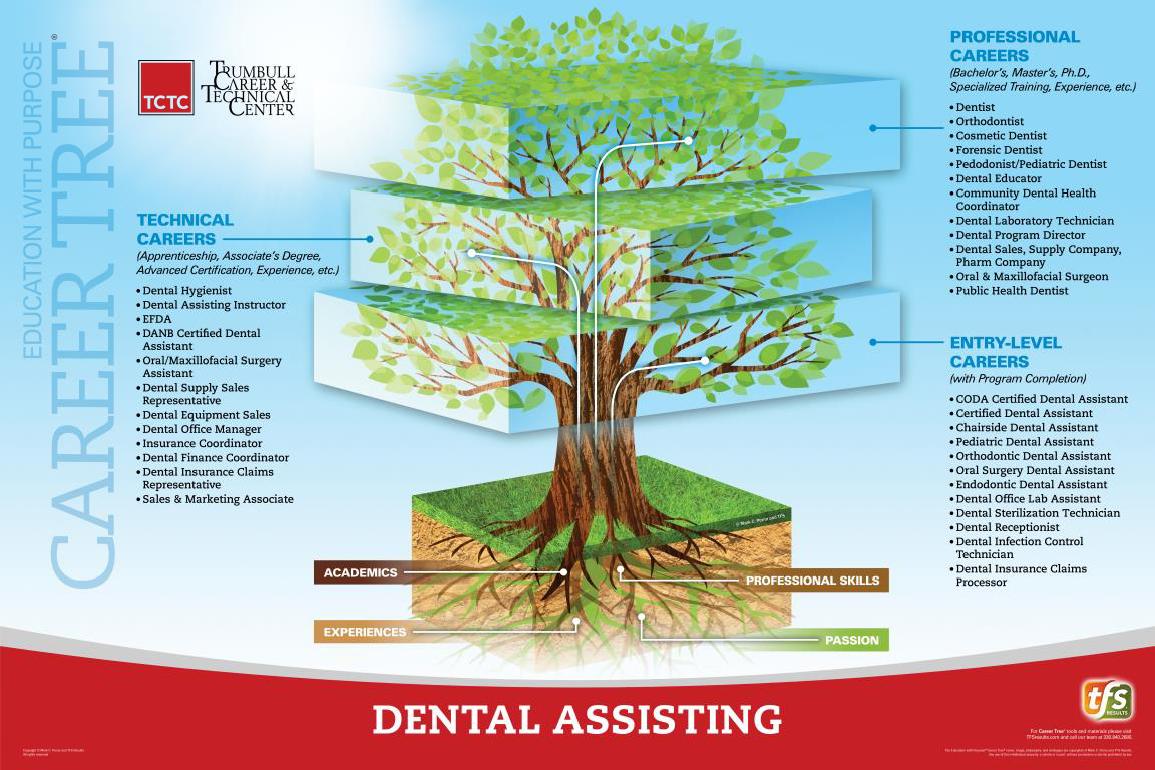 Earn College Credits and Certifications
Students in the program can earn their CPR/ First Aid Certification, Ohio Dental Radiography Certification, and their Dental Assistant Certification (CODA).
We offer students a variety of college credit options. View our statewide credit agreements.
Additional Certifications for Coronal Polishing

Additional Certifications for Sealant Placement

Expanded Functions Dental Assistant (EFDA)

Registered Dental Hygienist (RDH)

Associates Degree in Applied Science

Bachelor's Degree in Dental Hygiene