Explore the Education & Family Services Program
Students in the Education & Family Services program will learn about opportunities in education in grades Pre-K-12. This broad curriculum provides a deep understanding of various careers associated with the educational field including social work, counseling, mental heath professions, special needs, and various therapies. Students will have the opportunity to research, partner with professionals, engage in site experiences, and identify the different careers and partnerships involved in the educational system. Students enrolled in the Education & Family Services program will have the opportunity to explore the field in a variety of settings, including TCTC's preschool. These experiences will include collaborating with community partners through shadowing, field experiences, and internships.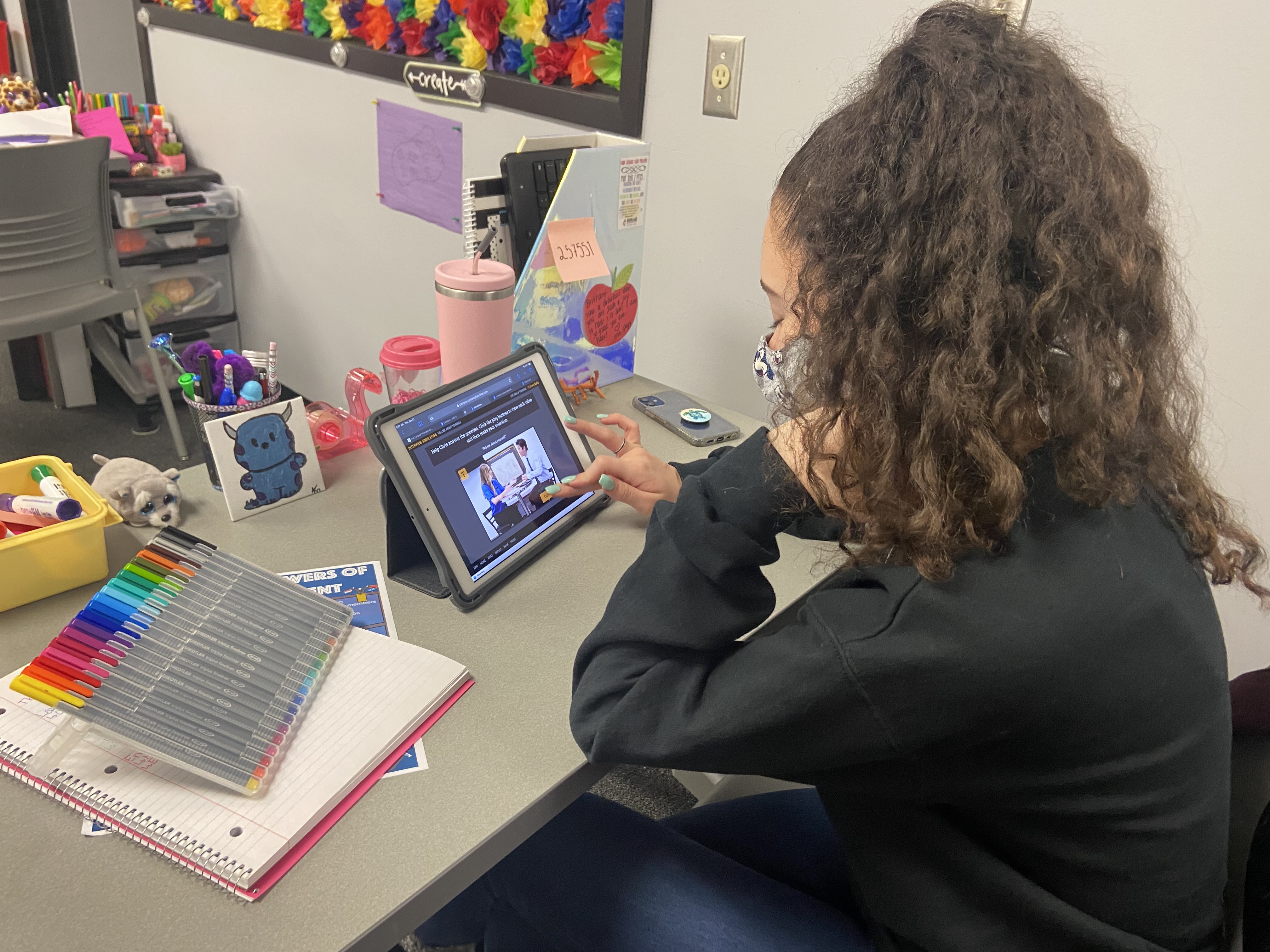 Engage, Experience, and Learn
Students learn organizational processes, communications, foundations of education, child growth and development, curriculum and instructional strategies, family/community collaboration and communications, professional responsibilities, learning and development in Pre-K through grade 12, special needs programming, and "whole child" wellness and support systems. Students will prepare for the ParaPro certification, Child Development Associate certification, and various majors in college such as social work, counseling (school counseling and mental health counseling), and Pre-K-12 education. They also have the opportunity to take part in FCCLA, a career and technical student organization, that aims to promote personal growth and leadership development.
Discover Career Opportunities
Explore our career tree to learn about the wide variety of professional opportunities that students are prepared for upon program completion or with further education.
Entry Level: Daycare Worker, Paraprofessional, Secretary, Custodian, Bus Driver, Library Aide, Administrative Assistant, Food Service Employee, Coach, Family Liaison
Technical Careers: Maintenance Supervisor, Technology Supervisor, Food Service Director, Programs Manager
Professional Careers: Social Worker, Mental Health Professional, Speech/Occupational Therapist, Child Psychologist, Early Intervention Specialist, Superintendent, Principal, PreK-12 Teacher, Special Education Teacher, School Counselor, School Psychologist, Curriculum Director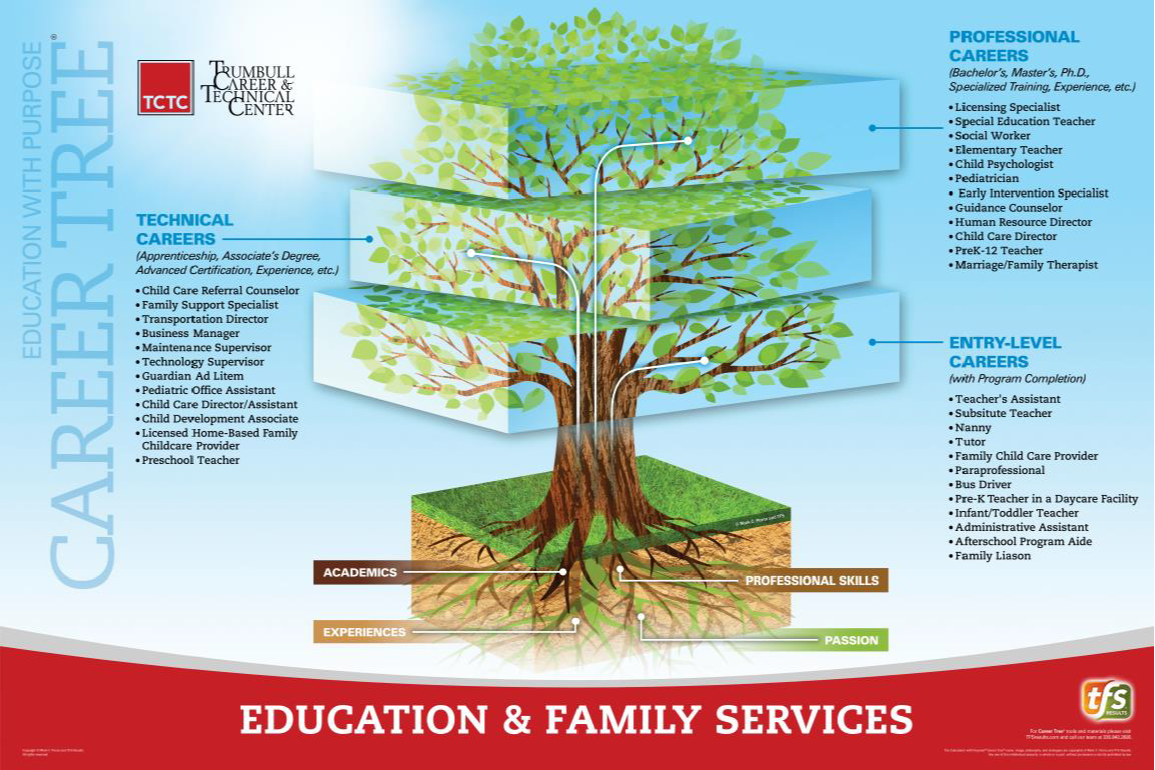 Earn College Credits and Certifications
Students in the program can earn their American Red Cross CPR/First Aid certification, Child Abuse Recognition and Prevention Training, Communicable Disease Training, and Paraprofessional Certification.
We offer a variety of college credit options for students. View our statewide credit agreements.
Teacher Academy, Lake Erie College

Schooling and Teaching, Cincinnati University

Teacher Preparation, Walsh University

Education, Youngstown State University