Explore the Electrical Technology Program
Students in the Electrical Technology program design, state, and install commercial and residential electrical wiring for power control systems from rough-in to finish. They interpret blueprints and layout design. They also troubleshoot analog and digital circuits for safe and efficient operation.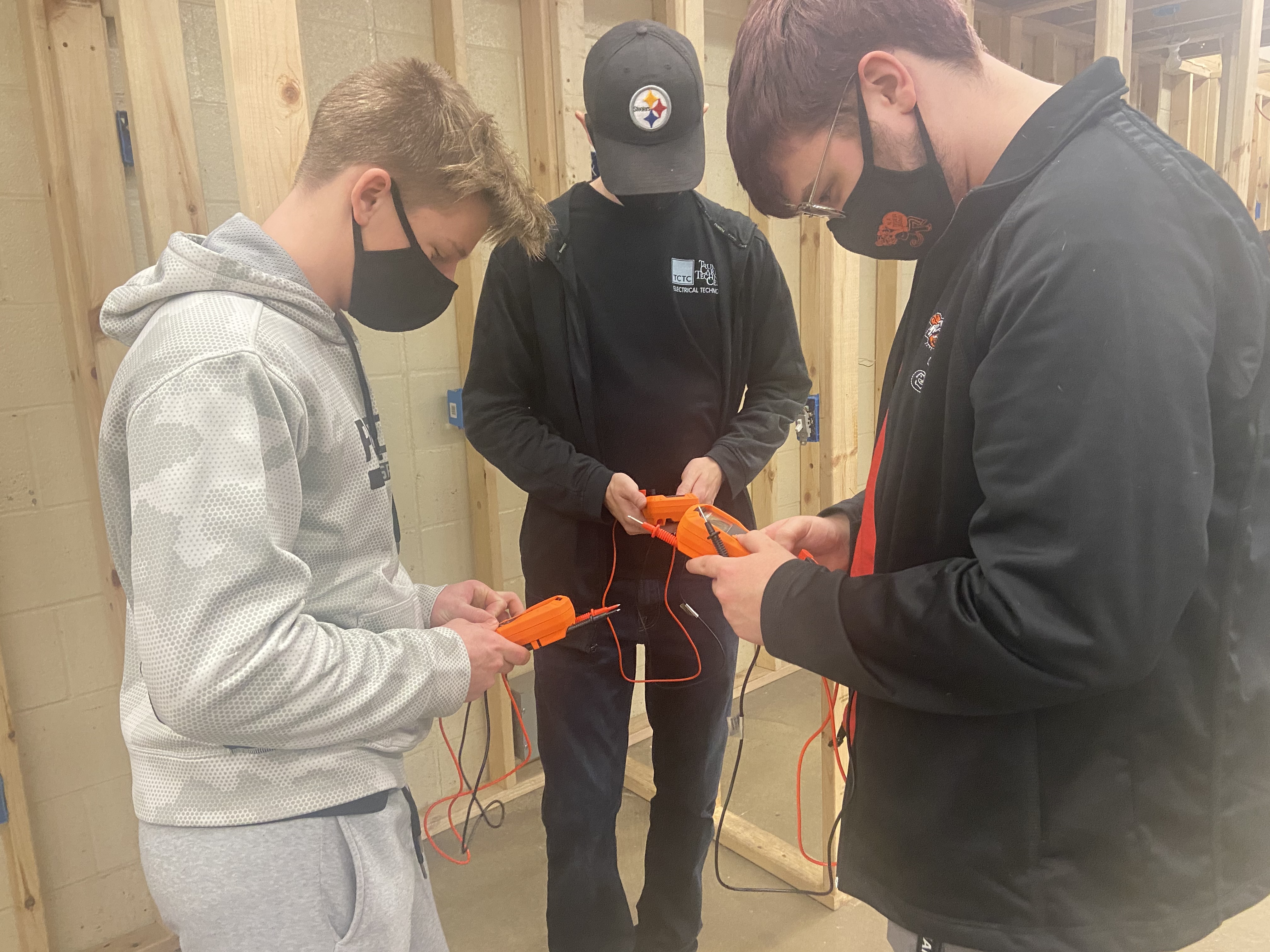 Engage, Experience, and Learn
Students in the program learn basic construction, electrical theory, conduit bending, residential wiring, commercial wiring, industrial motor control, and safety.
They prepare for immediate employment with an electrical contractor, apprenticeship, advanced certifications, and further education.
Students participate in SkillsUSA, a career and technical student organization, that prepares students for careers in trade, technical, and skilled service occupations.
Discover Career Opportunities
Explore our career tree to learn about the wide variety of professional opportunities that students are prepared for upon program completion or with further education.
Entry Level: Fire Alarm Apprentice, Manufactured Electrician, LED Lighting Installer, Commercial Apprentice

Technical Careers: Journeyman Residential Electrician, High Voltage Line Worker, Alternative Energy Installer, Industrial Electrician, Electrical Inspector, Commercial Electrician

Professional Careers: Electrical Engineer, Electrical Contractor, Electrical Project Manager, Master Electrician, Electronics Engineer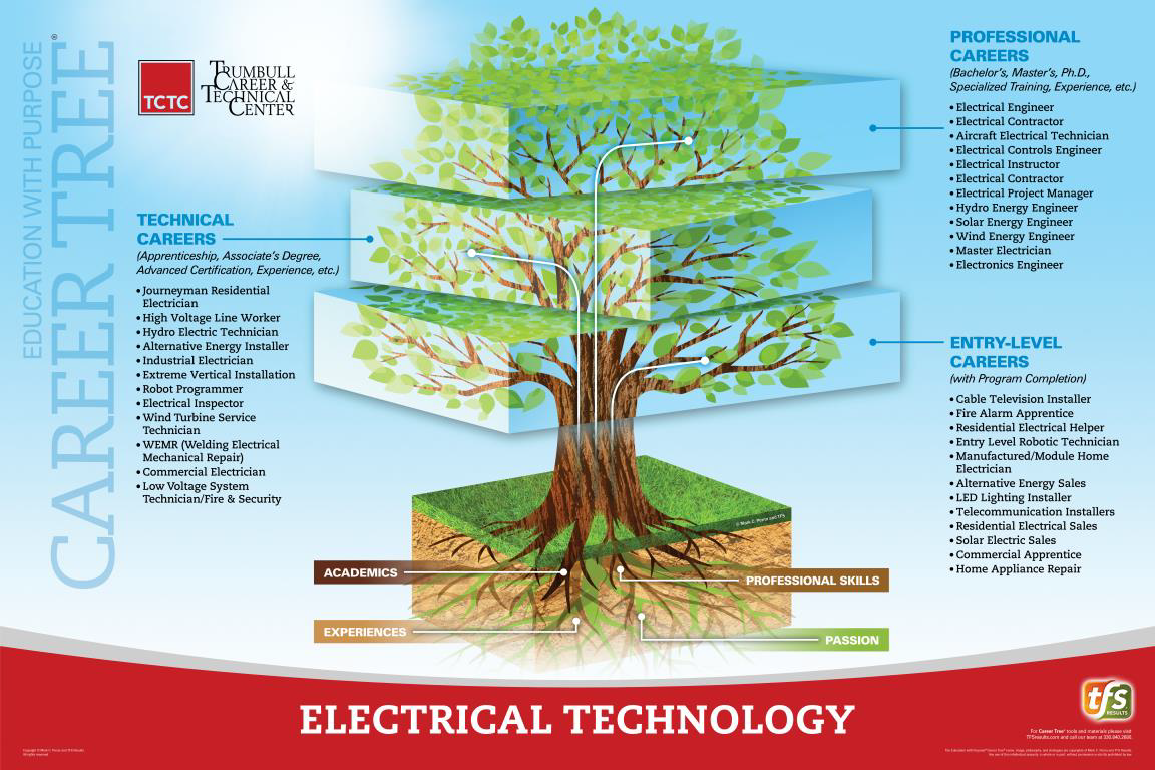 Earn College Credits andCertifications
Students can earn their NCCER CORE Certification and OSHA 30 Certification.
We offer a variety of college credit options for students. View our statewide credit agreements.
Kent State University, Project Lead the Way Program, 900 hrs

Kent State University, up to 6 credits towards Bachelor of Science in Construction Management

Kent State University, up to 8 credits towards Associate of Applied Science in Electrical/ Electronic Tech, Computer Conc, Gen Conc

New Castle School of Trades, up to 250 hours

Triangle Tech, credit towards Assoc. Spec. Tech. Degree