Explore the Equestrian Studies Program
Equestrian Studies students have the opportunity to ride, exercise, train, groom, and care for horses while operating and maintaining a live, working stable. Students develop an understanding of and participate in stable management, clinical procedures, and disease prevention of horses.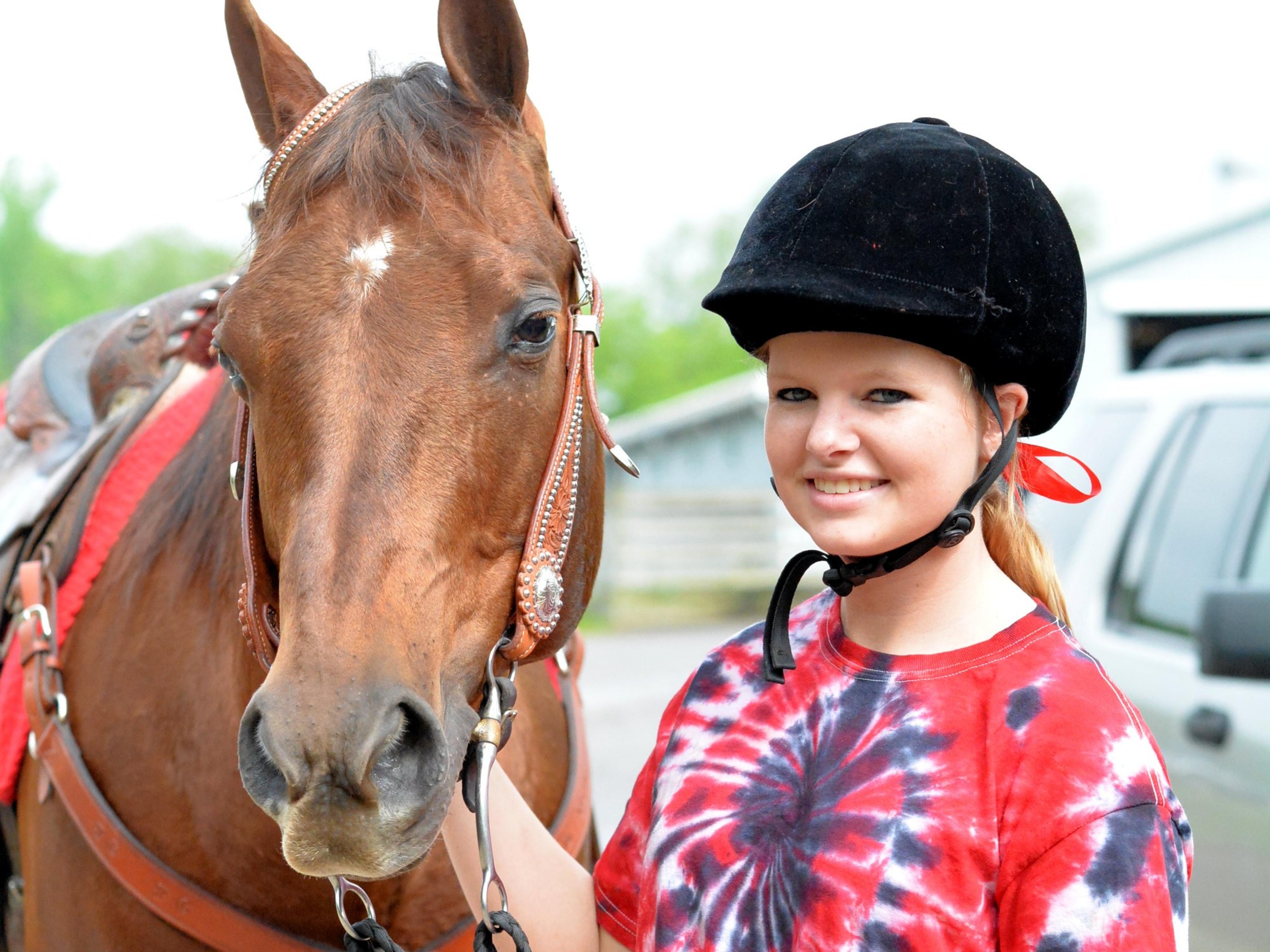 Engage, Experience, and Excel
In the program, students learn equine science, veterinary science, business management, legal and ethical issues of the horse industry, equine behavior and psychology, training, anatomy and physiology, first aid, and preventative medicine. Students learn Western and English riding, and they compete in equine showing and judging competitions.
They also participate in FFA, a career and technical student organization, that prepares members for premier leadership, personal growth, and career success through agricultural education.
Discover Career Opportunities
Explore our career tree to learn about the wide variety of professional opportunities that students are prepared for upon program completion or with further education.
Entry Level: Horse Show Manager, Equine Product Sales, Entry Level Riding Instructor, Dude Ranch Wrangler, Exercise Rider, Stallion Booking Agent

Technical Careers: Veterinarian Technician, Arena Specialist, Assistant Trainer, Equine Dental Technician, Saddle Fitter, Equine Judge

Professional Careers: Veterinarian, Equine Nutrition Specialist, Trainer, Rehabilitation Therapist, Equine Pharmacist, Breeding Manager, Pedigree Analysts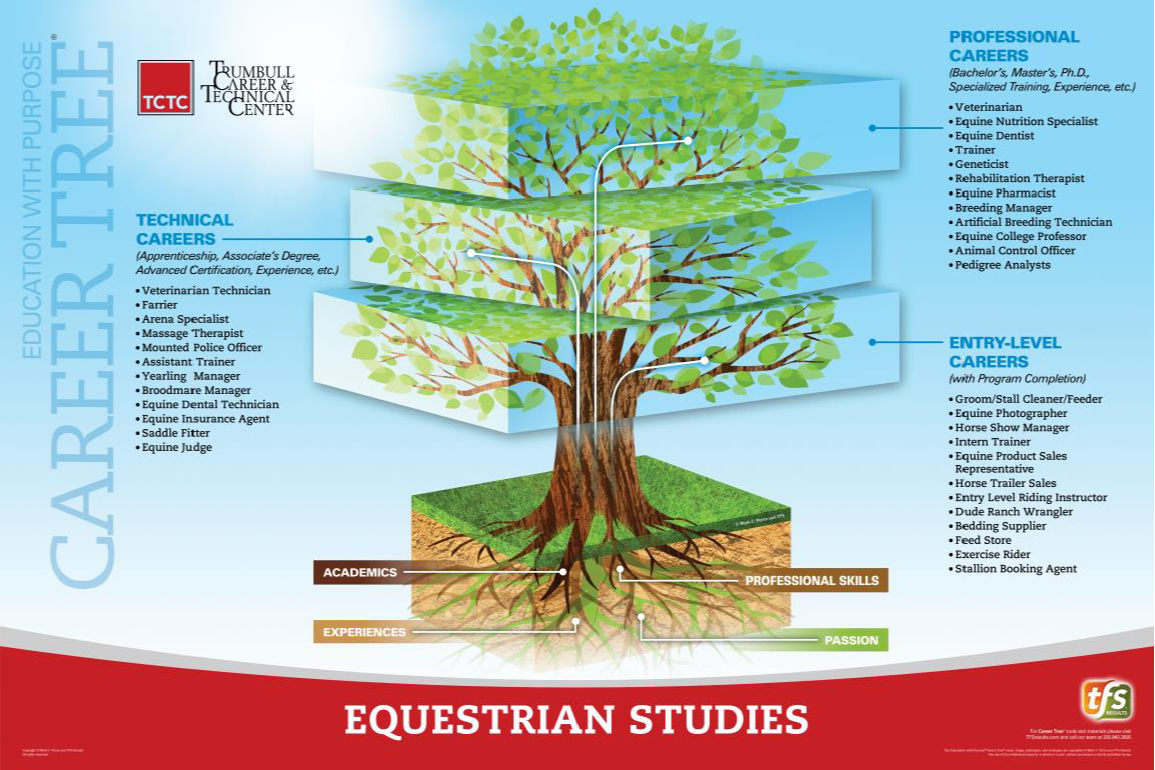 Earn College Credits and Certifications
Students in the program can earn their OSHA Safety Certification, apply for Association Judges Card, earn High School Varsity Letter through Drill Team Competition, and obtain Drill Master Certification.
We offer a variety of college credit options for our students. View our statewide credit agreements.
Cuyahoga Community College, 1 semester hour in Veterinary Terminology

Eastern Gateway Community College, up to 9 credits in Business Management

Washington State Community College, up to 4 credits towards Agribusiness Management

Kent State University, up to 2 credits towards Assoc. of Applied Science, Vet Technology