Explore the Fire & EMS Academy
Students in the Fire & EMS Academy experience the actual State of Ohio professional firefighter course while operating firefighting and life-saving rescue equipment. The NREMT-certified EMT-B course advances participants into the real-time response to accidents and medical emergencies using professional equipment, procedures, and protocol.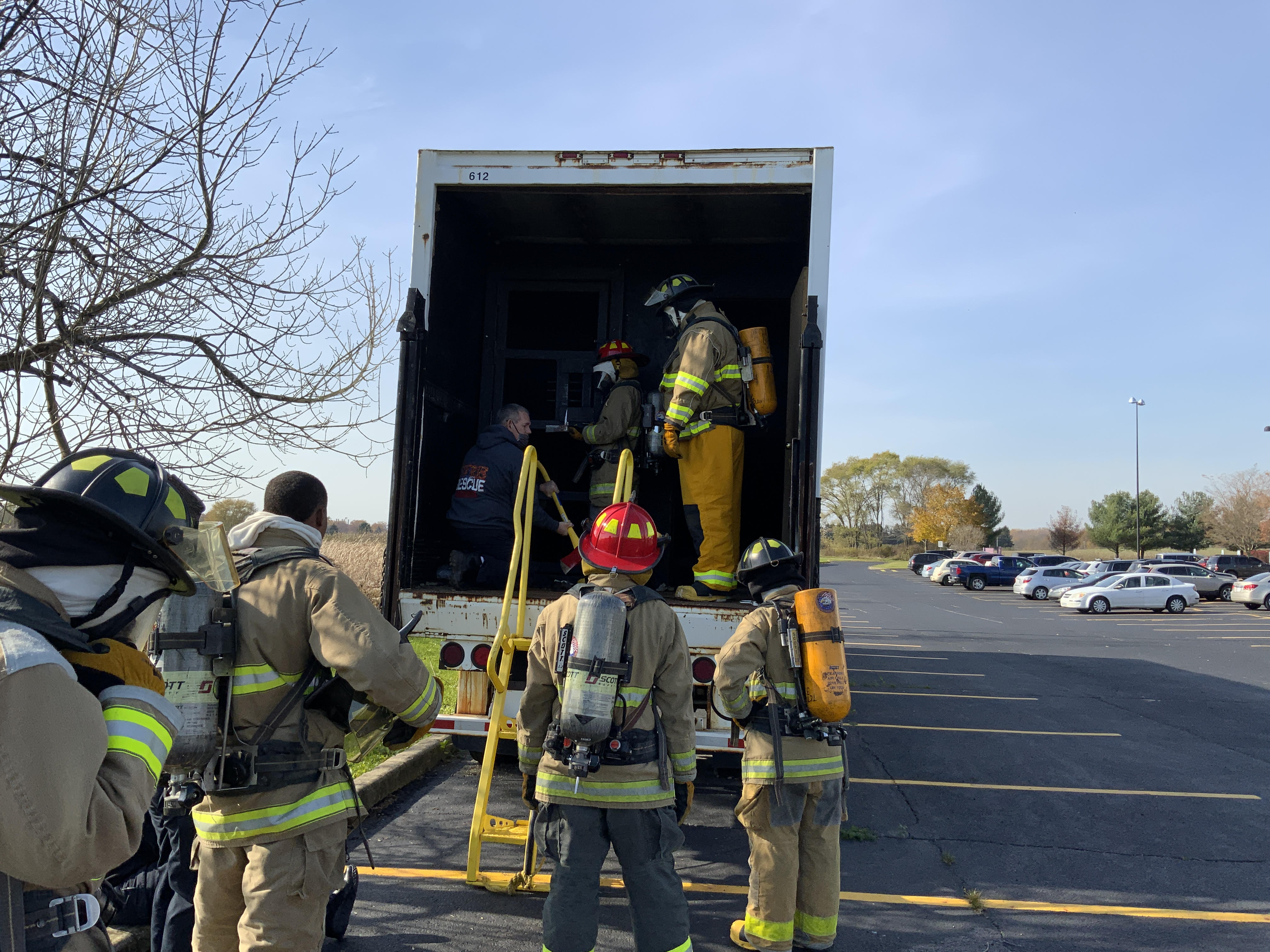 Engage, Experience, and Learn
In the Fire & EMS Academy, students learn to become the First Responder of today's emergency safety forces. Radio communications, frontline firefighting equipment operation, certification in hazardous materials (HAZMAT), National Incident Management (NIMS) and CPR/AED First Aid, plus emergency medical evaluation and treatment, fire inspection, and arson investigation are all part of this course of study.
They also participate in SkillsUSA, a career and technical student organization, that prepares students for careers in trade, technical, and skilled service occupations.
Discover Career Opportunities
Explore our career tree to learn about the wide variety of professional opportunities that students are prepared for upon program completion or with further education.
Entry Level: Firefighter, Emergency Medical Technician-B, 911 Emergency Telecommuter


Technical Careers: Paramedic/Nurse, Crime Scene/Arson Investigator


Professional Careers: Fire Chief, State Fire Marshal
Earn College Credit and Industry Certifications
Students can earn certifications as: Professional Level I and II Firefighter (State of Ohio), Emergency Medical Technician-Basic (National Registry of EMT), as well as HAZMAT (Ohio) and NIMS (FEMA/U.S.).
We offer a variety of college credit options for students. View our statewide credit agreements.
Eastern Gateway Community College, up to 3 credits in Introduction to Criminal Justice

Kent State University, up to 6 credits towards Associate of Applied Science in Environmental Health & Safety Environmental Safety & Security Conc.

Pittsburgh Technical Institute, up to 4 credits

The University of Akron, up to 12 hours in Public Service Technology

Youngstown State University, up to 3