Explore the Interactive Multimedia Program
Students in the Interactive Multimedia program visualize, direct, and produce professional video, animations, and audio content for commercial broadcast, streaming, and marketing. They design, create, and deliver dynamic digital and print media using the same software and equipment as multimedia professionals while developing a professional portfolio.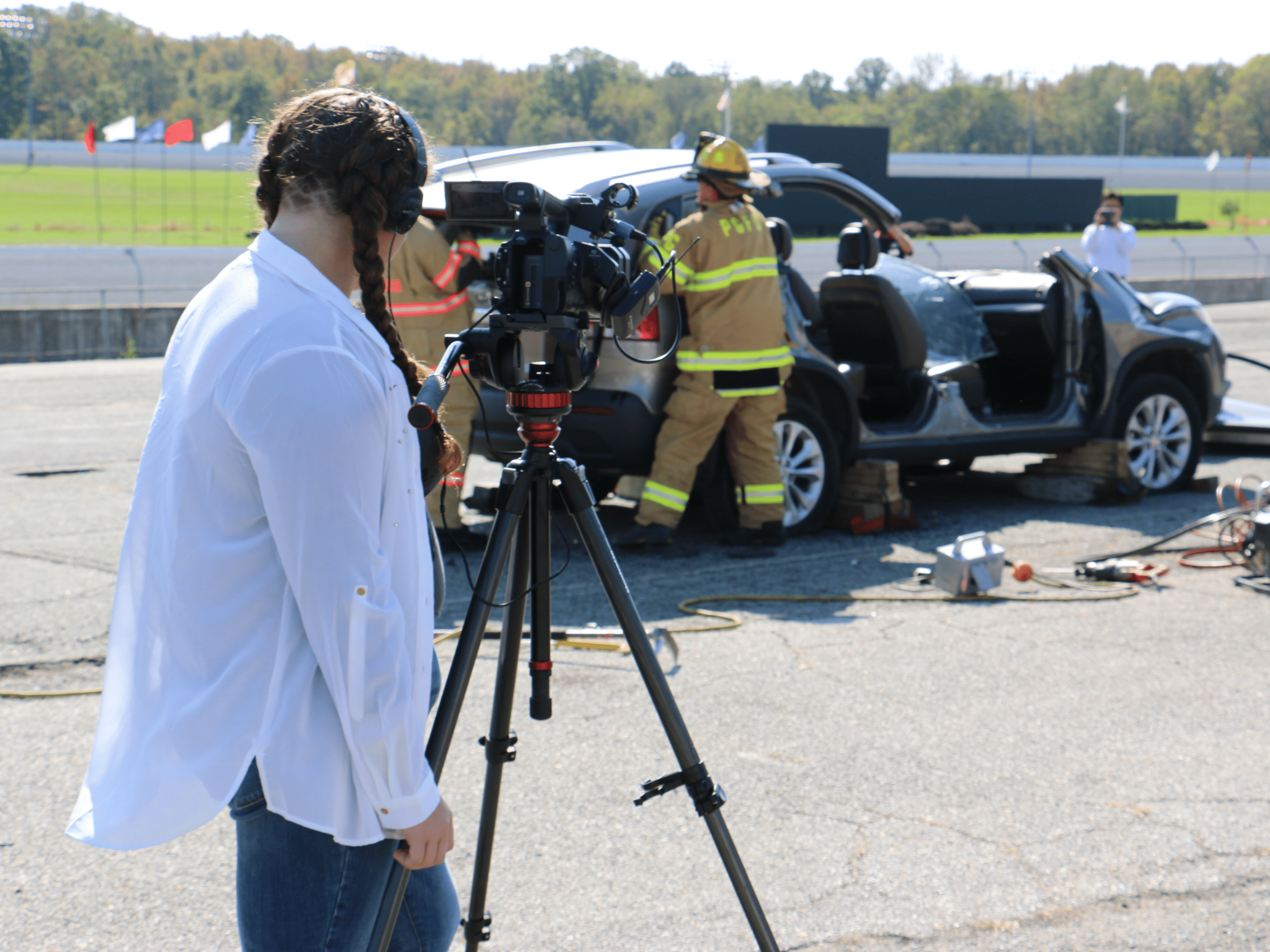 Engage, Experience, and Learn
Students learn animation, audio editing, video editing, TV production, live broadcasting, streaming, lighting, digital photography, marketing, public relations, technical documentation, artistic digital imaging, music and visual arts, graphic design, business operations, and website design. Students prepare for immediate employment, Adobe certifications, and further education. They participate in Business Professionals of America, a career and technical student organization, that aims to develop and empower student leaders to discover their passion and change the world by creating unmatched opportunities in learning, professional growth, and service.
Discover Career Opportunities
Explore our career tree to learn about the wide variety of professional opportunities that students are prepared for upon program completion or with further education.
Entry Level: Live Camera Operator, Production Assistant, Digital Photographer, Visual Media Specialist, Sports Videographer, Audio & Video Technician

Technical Careers: Video Editor, Multimedia Specialist, Graphics Designer, Digital Content Creator, Motion Graphics Designer, Broadcast Technician, Cinematographer

Professional Careers: Promotion Producer, Public Relations, Senior Video Producer, Creative Director, Commerical Video Producer, Marketing Specialist, Communications Coordinator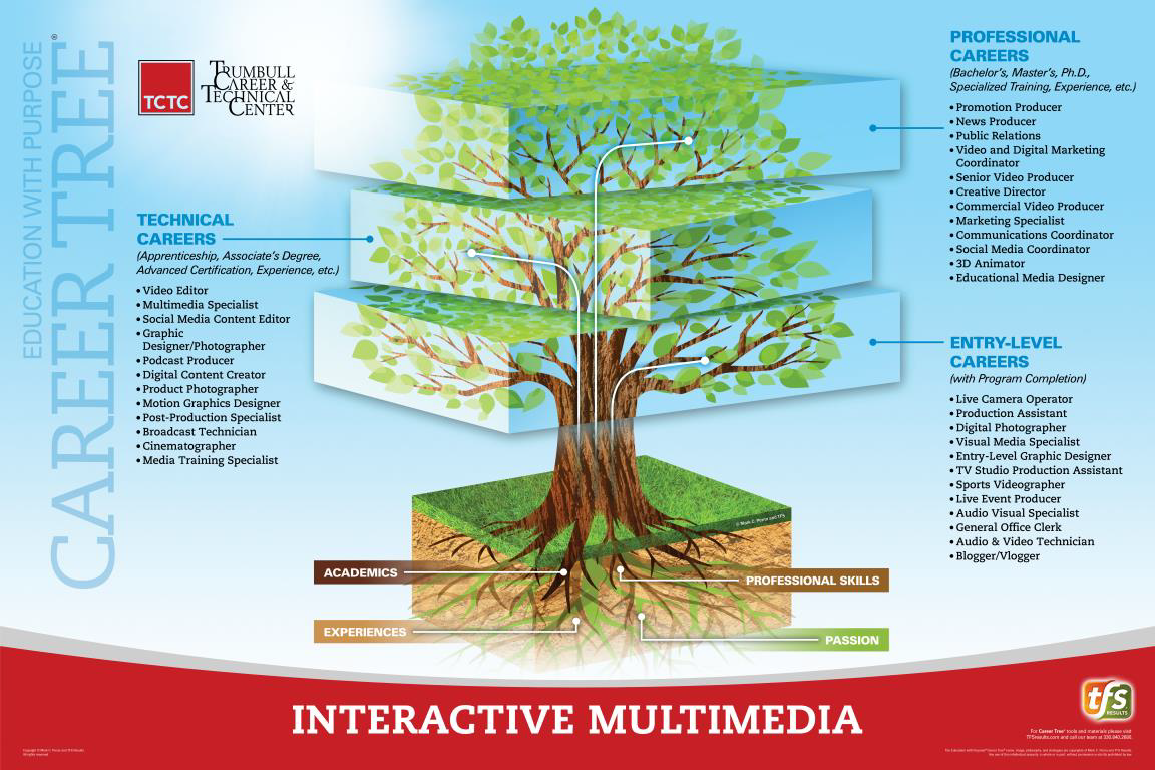 Earn College Credits and Certifications
Students in the program can earn Visual Design Using Adobe Photoshop, Video Communication using Adobe Premiere, Print and Digital Media using Adobe InDesign, and Graphic Design and Illustration using Adobe Illustrator Certifications.
We offer our students a variety of college credit options. View our statewide credit agreements.
Associate of Applied Science Degree in Computer Design & Animation

Bachelor of Science Degree in Technology, Communication, Telecommunications, Digital Media, Public Relations, Photography or Multimedia