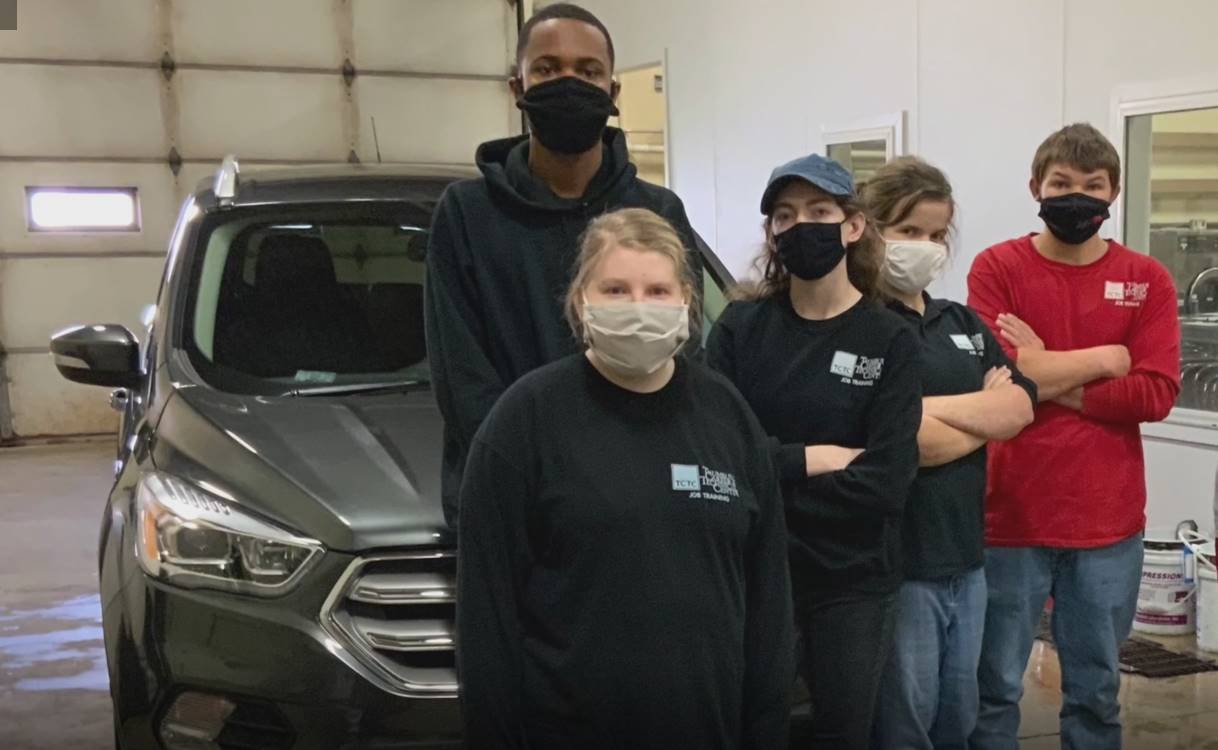 Engage, Experience, and Learn
In Job Training, students participate in work programs that enable them to develop work attitudes, values, soft, and interpersonal skills needed to succeed in the world of work.
Students in the program prepare for immediate employment or to transition to other programs.
They also have the opportunity to take part in FCCLA, a career and technical student organization, that aims to promote personal growth and leadership development.
Discover Career Opportunities
Explore our career tree to learn about the wide variety of professional opportunities that students are prepared for upon program completion or with further education.
Entry Level: Food Prep Specialist, Delivery Person, Landscape Laborer, Custodial Assistant, Car Wash Assistant


Technical Careers: Line Cook, Server, Inventory Specialist, Greenhouse Manager, Landscape Foreman, Custodian, Nurse Aide


Professional Careers: Executive Chef, Restaurant Manager, Landscape Business Owner, Facility Supervisor, Journeyman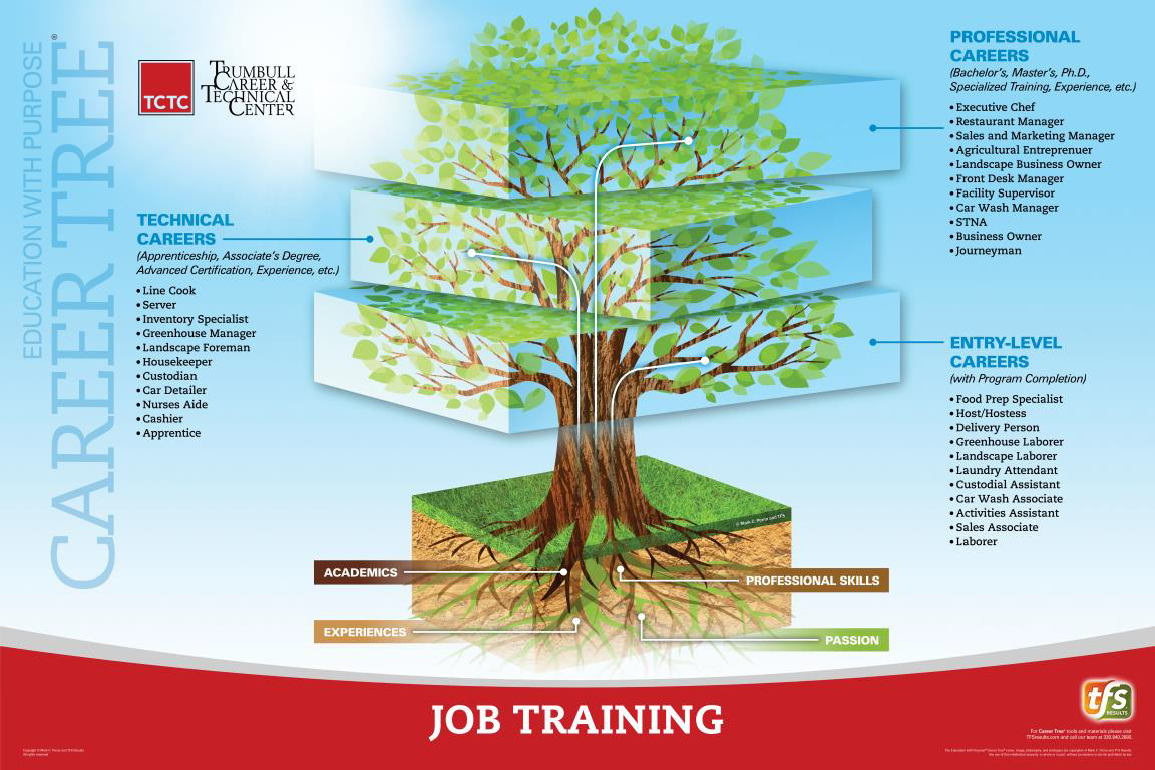 The primary objective for the Job Training program is to match a student's abilities and interests with the needs of an employer. The program provides the necessary supports so the student can be successful in the workforce. Students receive authentic learning experiences that include job shadowing, visiting local business and industry partners, and support with job placement.