Explore the Networking & Cybersecurity Program
Students in the Networking & Cybersecurity program get to explore the latest network technologies. They build and run a computer network and defend it against hackers. In addition to mastering spreadsheets and databases, students can design, build, and repair computers.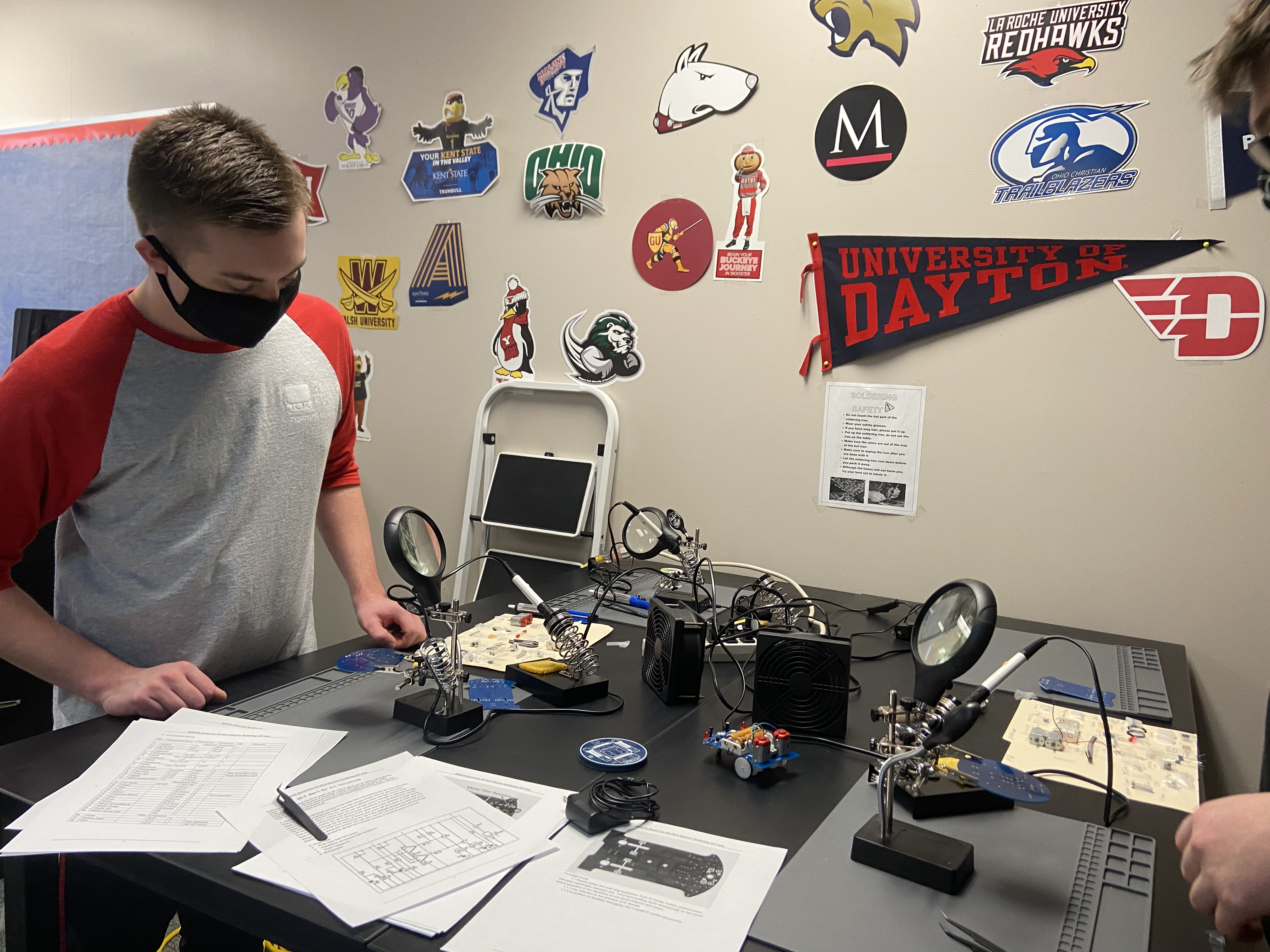 Engage, Experience, and Learn
Students in the program learn network design, Windows server, Windows OS, computer security skills, MS Office Suite, PC troubleshooting and repair, and business fundamentals. Students prepare for immediate employment, IT certifications, and further education.
They also participate in Business Professionals of America, a career and technical student organization, that aims to develop and empower student leaders to discover their passion and change the world by creating unmatched opportunities in learning, professional growth, and service.
Discover Career Opportunities
Explore our career tree to learn about the wide variety of professional opportunities that students are prepared for upon program completion or with further education.
Entry Level: Cellular Tower Equipment Technician, Computer Repair Technician, Data Entry Specialist, Networking Technician, Service Desk Technician

Technical Careers: Cloud Architect, Data Center Technician, Information Security Technician, Software Developer, Systems Coordinator

Professional Careers: Computer Systems Engineer, Database Security Expert, Information Security Analyst, Network Administrator, Programmer, Web Developer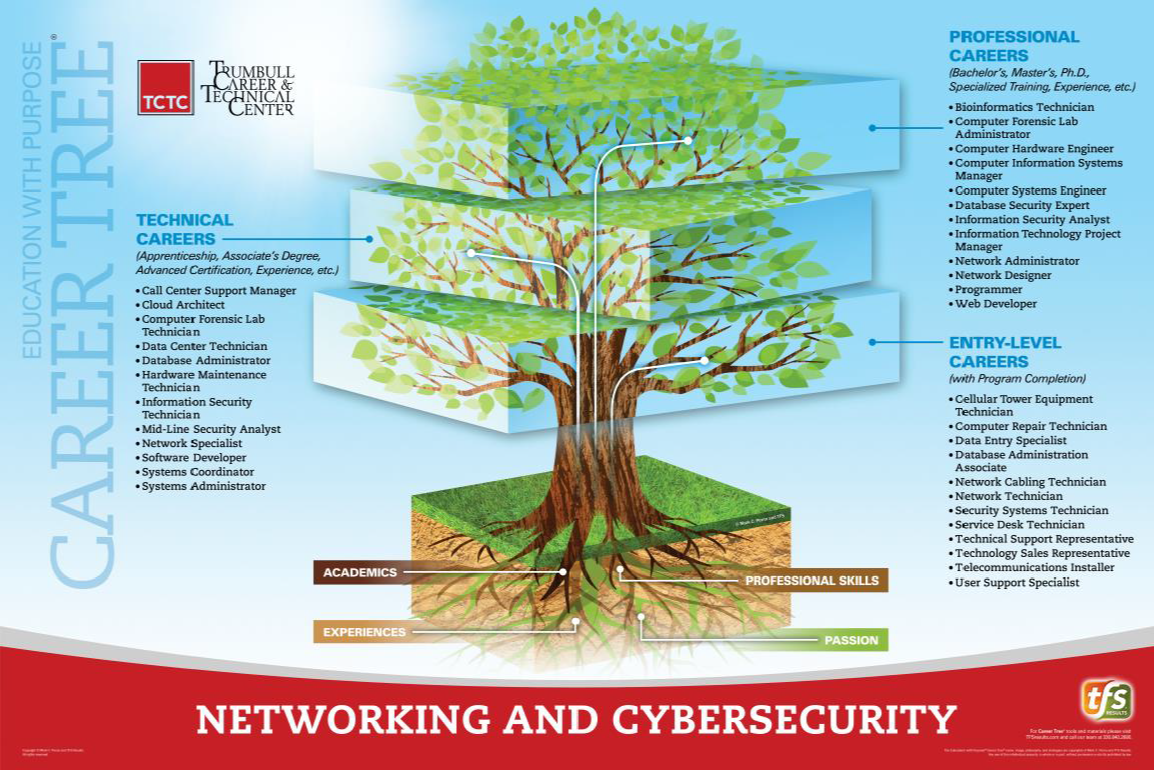 Earn College Credits and Certifications
Students in the program can earn their Microsoft Office Specialist Certification, CompTIA A + Certification, and Network + Certification.
We offer students a variety of college credit options. View our statewide credit agreements.
B.S. in Computer IS-Networking, Akron University

AAB in Computer Technology, Application Develop- ment Technology Concentration; General Technology Concentration; or Network Technology Concentration, Kent State University