Explore the Power Equipment Mechanics Program
Students in the Power Equipment Mechanics program troubleshoot, repair, overhaul, and maintain gas and diesel power-driven machinery. They operate on a wide range of agricultural equipment and perform customer service for both commercial and non-profit clients.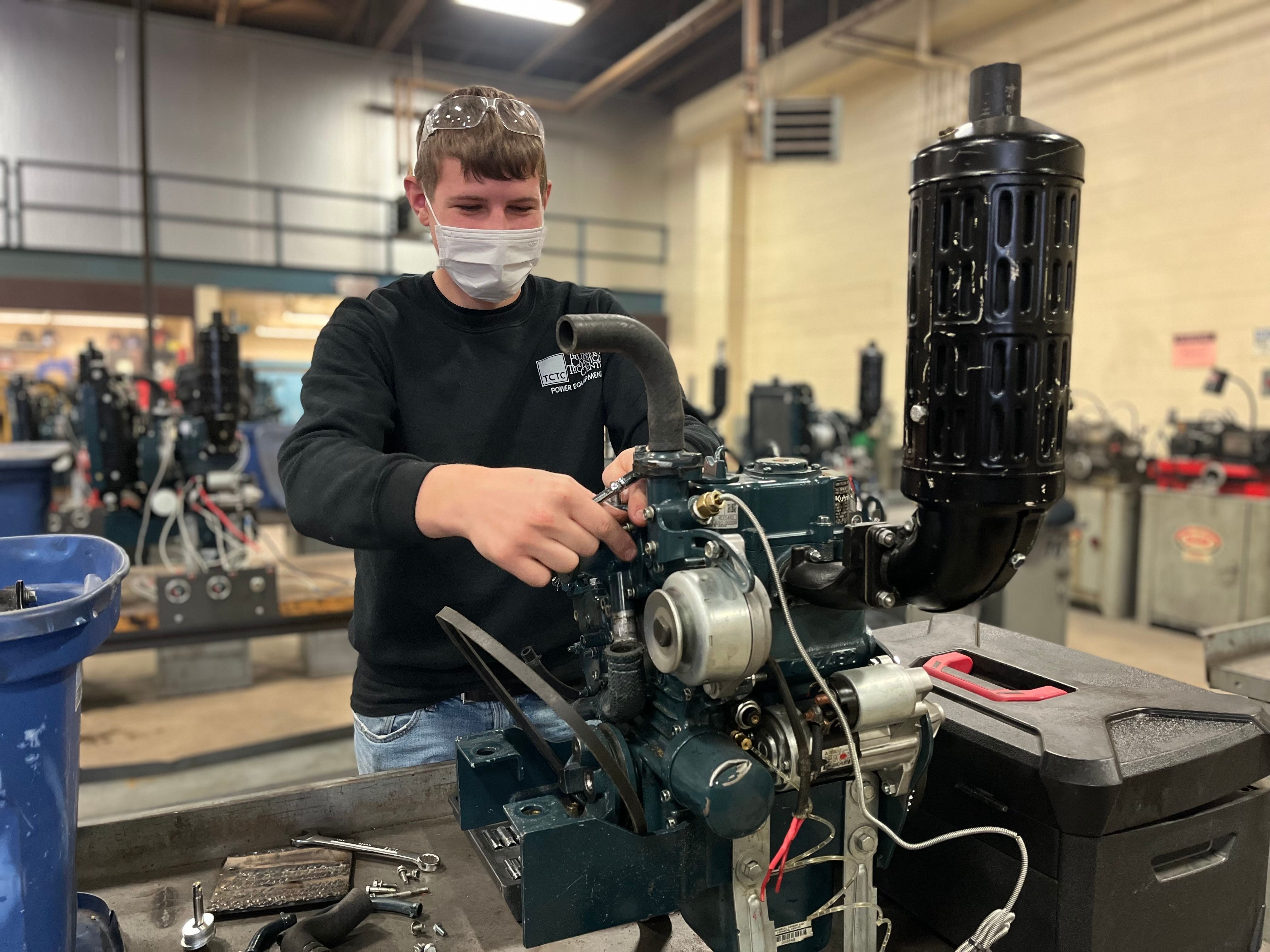 Engage, Experience, and Learn
In the program, students learn engines, 2 cycle, and diesel technology, electrical, hydraulics, transmissions, carburation, and welding: mig, stick, and gas.
Students prepare for immediate employment and further education.
The also participate in FFA, a career and technical student organization, that prepares members for premier leadership, personal growth, and career success through agricultural education.
Discover Career Opportunities
Explore our career tree to learn about the wide variety of professional opportunities that students are prepared for upon program completion or with further education.
Entry Level: Outdoor Power Technician, Agricultural Assembly Mechanic, New Equipment Assembler, Entry Level Welder, Motorcycle Assembly Mechanic

Technical Careers: Heavy Equipment Technician, Automotive Technician, Diesel Technician, Motorcycle/ATV Technician, Welder/Fabricator, Hydraulic Specialist

Professional Careers: Service Manager, Mechanical Engineer, Equipment Designer, National Service Training Director, Aeronautic Engineer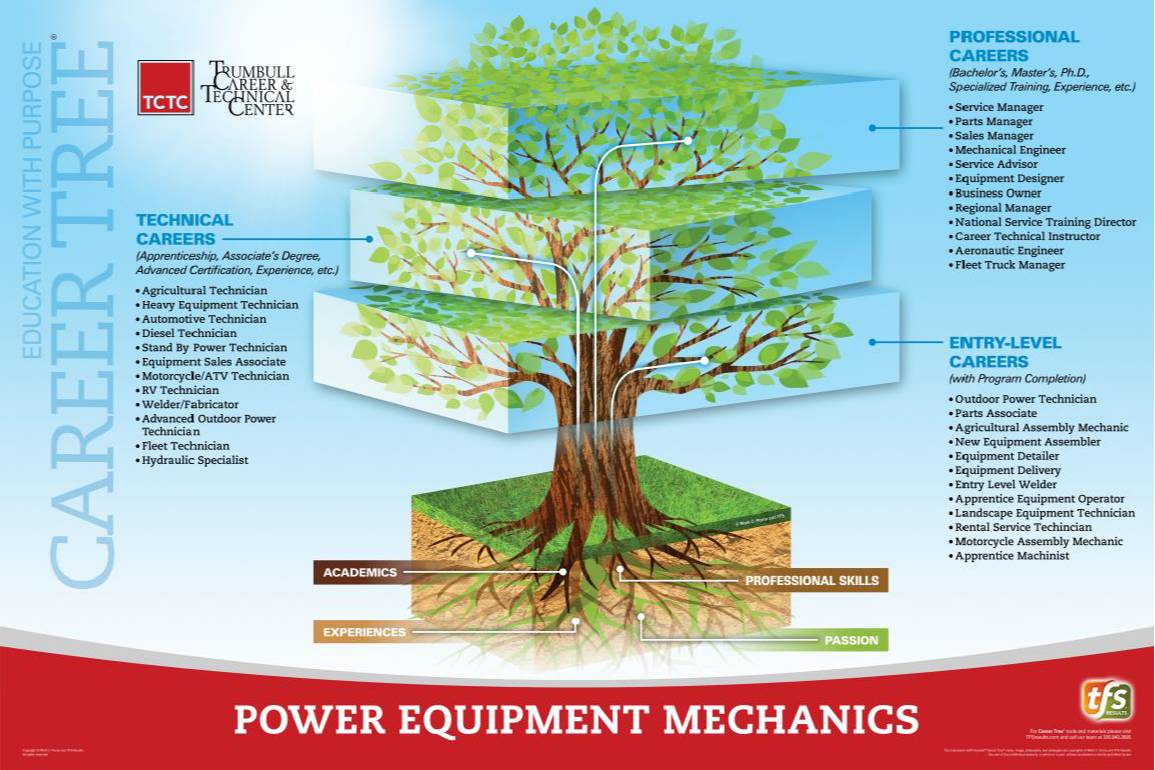 Earn College Credits and Certifications
Students can earn their the following Outdoor Power Certification(s): EETC: Diesel Engines, EETC: 4 Cycle Engines, EETC: 2 Cycle Engines, EETC: Electrical Technology, EETC: Hydraulics, and SP2 Safety Certification.
We offer a variety of college credit options for our students. View our statewide credit agreements.
University of Northwestern Ohio, up to 18 credit hours in equipment systems

Washington State Community College, up to 4 credits towards Agribusiness Mgmt.