Students in the Power Equipment Mechanics program troubleshoot, repair, overhaul, and maintain gas and diesel power-driven machinery. They operate on a wide range of agricultural equipment and perform customer service for both commercial and non-profit clients. In the program, students learn engines, 2 cycle, and diesel technology, electrical, hydraulics, transmissions, carburation, and welding: mig, stick, and gas. Students prepare for immediate employment and further education.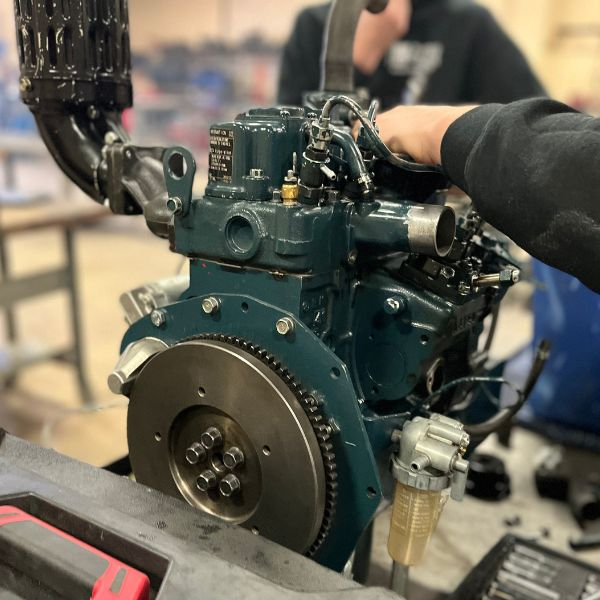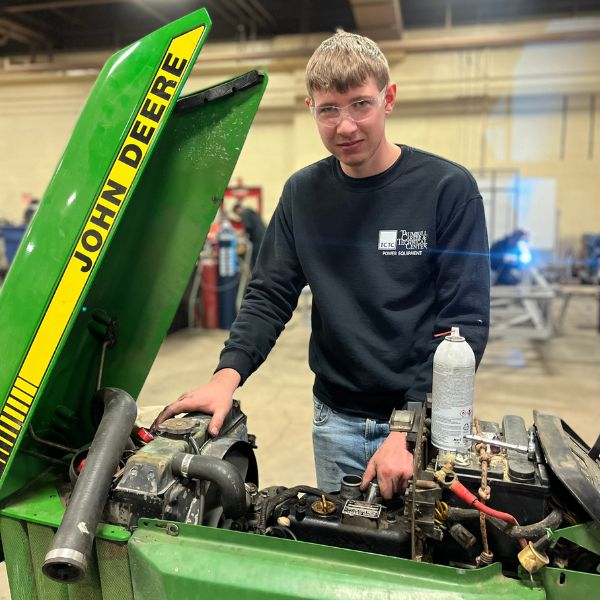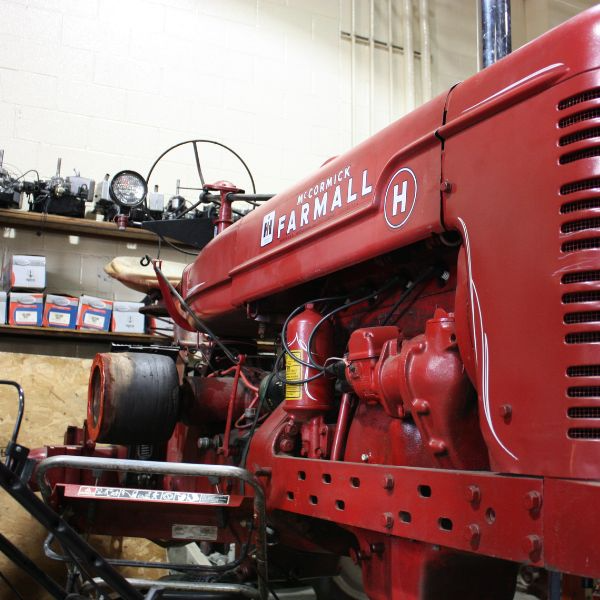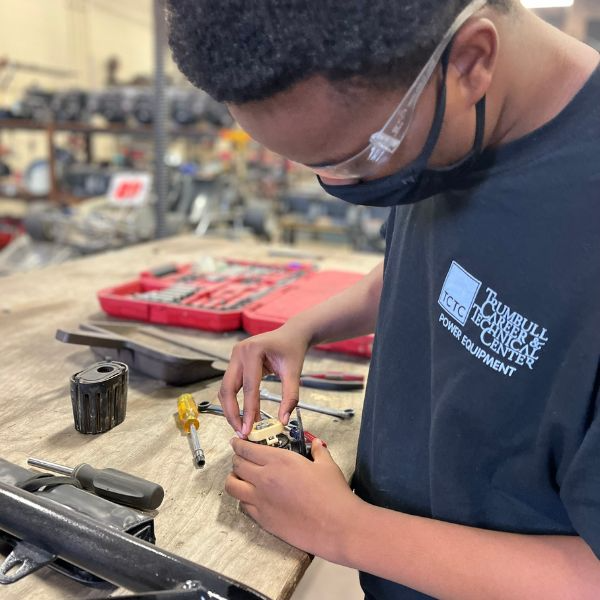 Explore the program
Watch the Power Equipment Mechanics program video to explore the lab and see the many hands-on learning opportunities that the program provides our students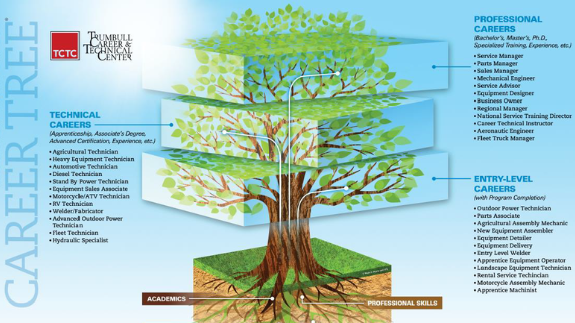 Discover career opportunities
View our career tree to learn about the wide variety of professional opportunities students are prepared for upon program completion or with further education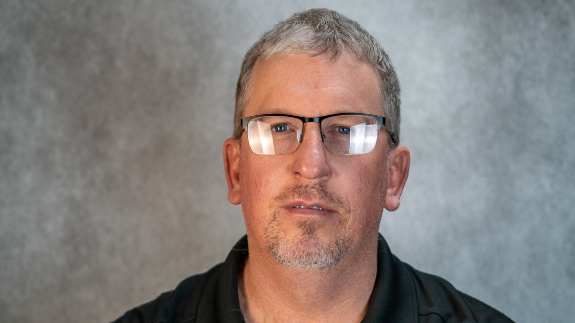 Meet the instructor
Howard Fraley is the Power Equipment Mechanics program instructor. Mr. Fraley has been at TCTC since 2019, and he worked in the industry for 21 years before joining our team.
I grew up always loving to work on engines. It is something I have always wanted to do. I thought it would be cool to take a class like Power Equipment Mechanics, where I could work on engines instead of sitting in a classroom. I enjoy the opportunity of making friends and working together with them in this program. We have a lot of fun together.
Luke Wagner  
   Hubbard High School