Students in the Pre-Nursing: Pharmacy Tech program gain knowledge from instruction in medical terminology, anatomy, physiology, infection control, medical math, data collection, basic pharmacology, and hands-on basic nursing skills. They obtain skills in prescription processing, pharmacy compounding, aseptic technique, billing, legal aspects, and assisting a licensed Pharmacist. In the program students learn pre-nursing skills like patient care, and brand and generic medications. They learn pharmacy tech skills such as prescription transcription, pharmacy record keeping, and utilization of pharmacy software. The program partners with PioneerRx Pharmacy Software, the top program chosen by independent pharmacists. The software is equipped with powerful tools that prepare students to graduate with a robust set of skills.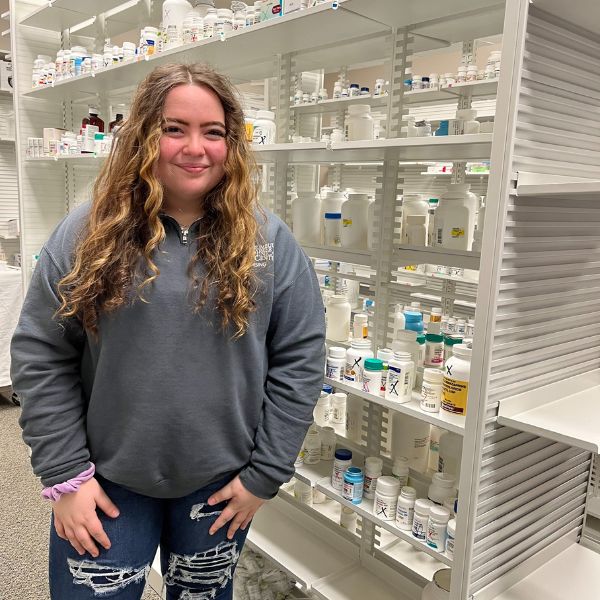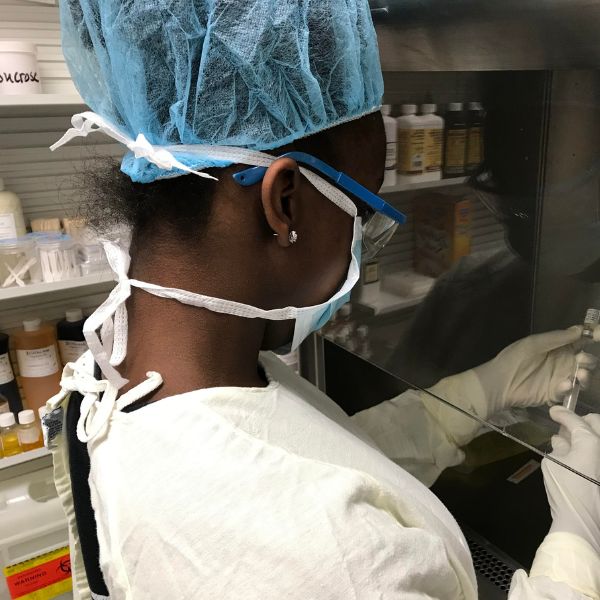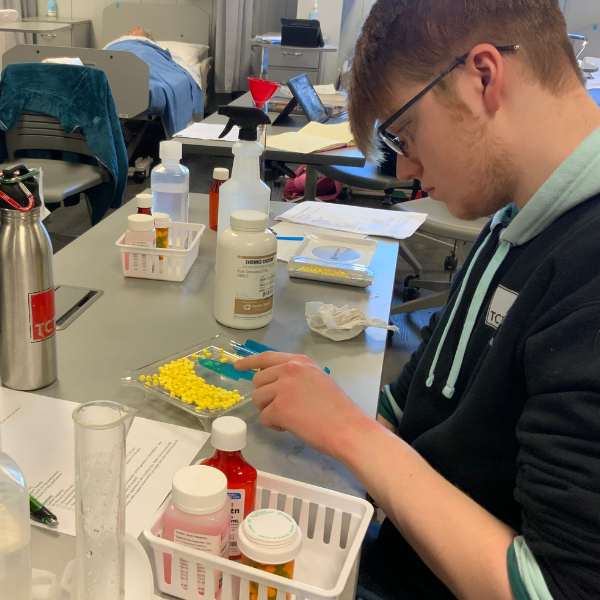 Explore the program
Watch the Pre-Nursing: Pharmacy Tech video to explore the lab and see the many hands-on learning opportunities that the program provides our students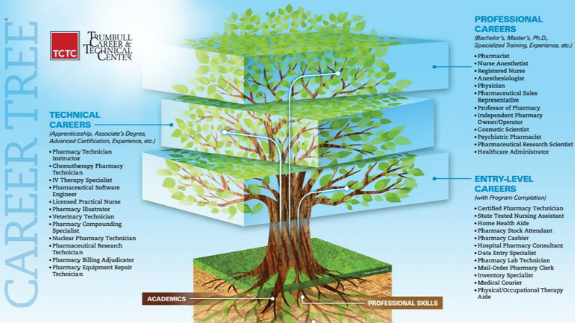 Discover career opportunities
View our career tree to learn about the wide variety of professional opportunities students are prepared for upon program completion or with further education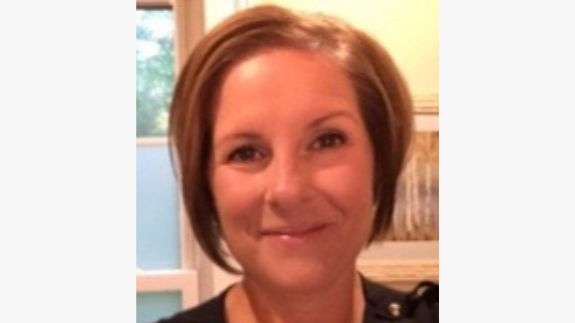 Meet the instructor
Amy Garland-Rusnak, RNBSN is the Pre-Nursing: Pharmacy Tech instructor. Mrs. Rusnak has been at TCTC since 2014, and she worked in the industry for eight years before joining our team.
I chose the Pre-Nursing: Pharmacy Tech program because I always wanted to be in the medical field. I thought this would be a perfect opportunity to figure out if this was what I wanted to pursue. I like the atmosphere of this classroom — we are all very supportive of each other, especially when we learn different skills through hands-on activities. I want to pursue a career in pharmacy, and this program has prepared me for the amount of work I will have to put into college.
Laura Perticone  
   Bristol High School