Explore the Pre-Nursing: Pharmacy Tech Program
Students in the Pre-Nursing: Pharmacy Tech program gain knowledge from instruction in medical terminology, anatomy, physiology, infection control, medical math, data collection, basic pharmacology, and hands-on basic nursing skills. They obtain skills in prescription processing, compounding aseptic technique, billing, legal aspects, and assisting a licensed Pharmacist. The program partners with PioneerRx Pharmacy Software, the top program chosen by independent pharmacists. The software is equipped with powerful tools that prepare students to graduate with a robust set of skills. Learn more >>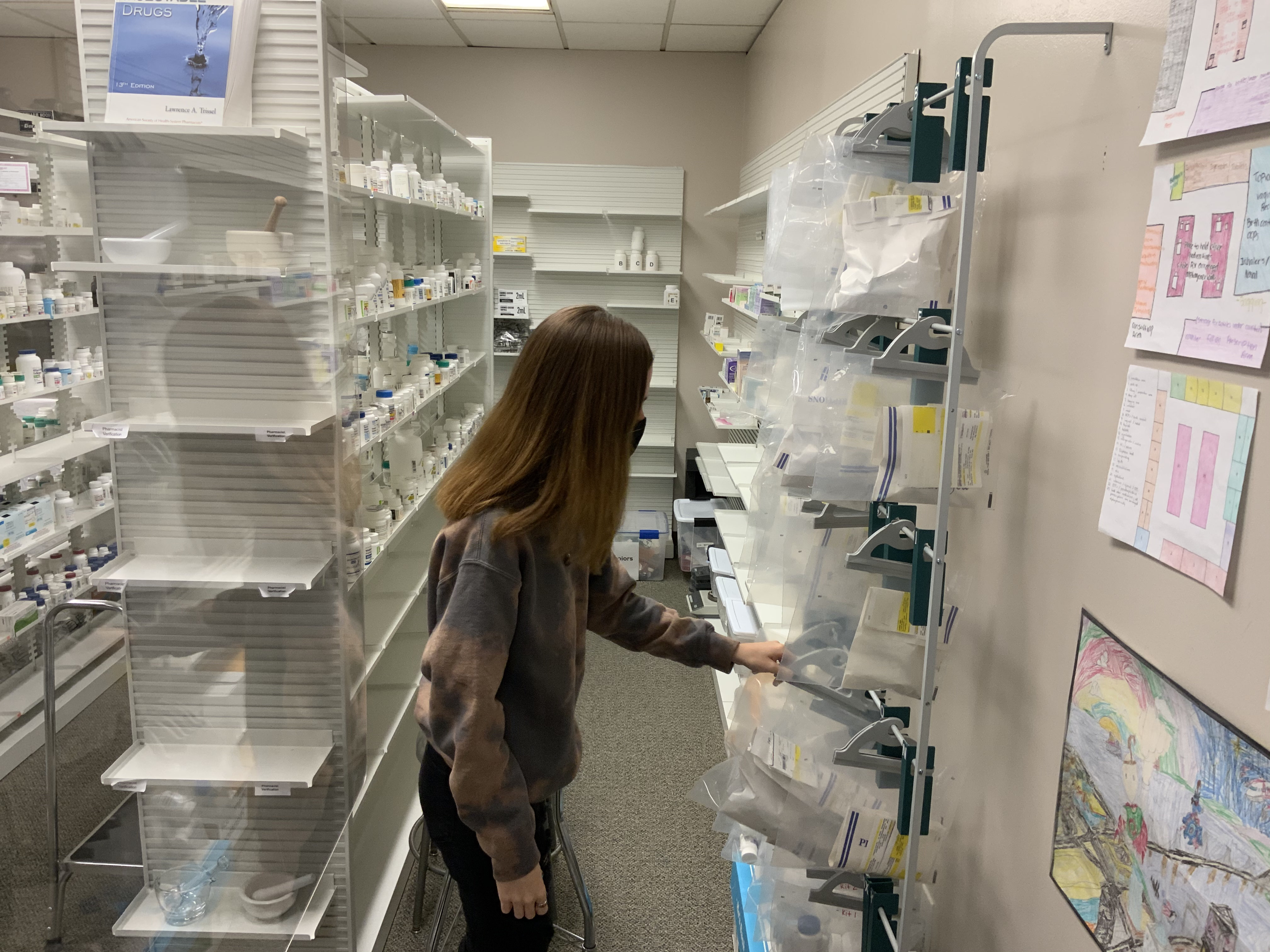 Engage, Experience, and Learn
In the program students learn pre-nursing skills like patient care, anatomy and physiology, medical terminology, medical math, and brand and generic medications. They learn pharmacy tech skills such as prescription processing, pharmacy compounding, aseptic technique, billing and legal, prescription transcription, pharmacy record keeping, and utilization of pharmacy software. Students prepare for STNA, Pharmacy Technician, and CPR certifications, immediate employment, and further education. They also have the opportunity to take part in HOSA, a career and technical student organization, that aims to empower future health professionals to become leaders in the global health community through education, collaboration, and experience.
Discover Career Opportunities
Explore our career tree to learn about the wide variety of professional opportunities that students are prepared for upon program completion or with further education.
Entry Level: Certified Pharmacy Technician, State Tested Nursing Assistant, Home Health Aide, Pharmacy Stock Attendant, Data Entry Specialist

Technical Careers: IV Therapy Specialist, Pharmaceutical Software Engineer, Licensed Practical Nurse, Pharmacy Compounding Specialist

Professional Careers: Pharmacist, Nurse Anesthetist, Registered Nurse, Anesthesiologist, Physician, Pharmaceutical Sales Representative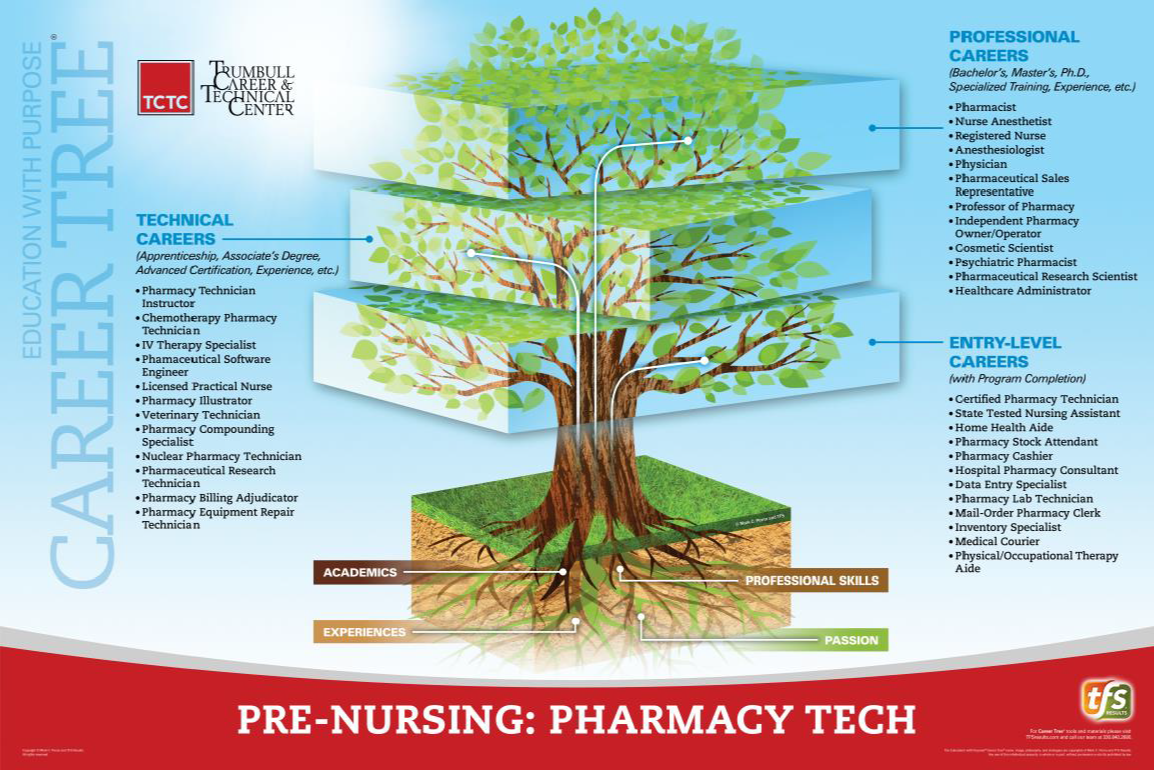 Earn College Credits and Certifications
Students in the program can earn their CPR/First Aid Certification, Ohio State Tested Nurse Aide (STNA) Certification, and their Certified Pharmacy Technician Certification (ExCPT Administration).
We offer a variety of college credit options for our students. View our statewide credit agreements.