Students in the Pre-Nursing: Phlebotomy program gain knowledge from instruction in medical terminology, anatomy, physiology, infection control, medical math, data collection, phlebotomy skills, and hands-on basic nursing skills. They obtain skills in the process of patient identification, patient preparation, gathering lab specimens, and analyzing results to prepare for phlebotomy certification. In the program students learn pre-nursing skills like patient care, and brand and generic medications. They learn phlebotomy tech skills such as safety and compliance regulations, venipuncture equipment, venipuncture and capillary collection, special laboratory collections, specimen handling, transport and processing, and professional issues with phlebotomy.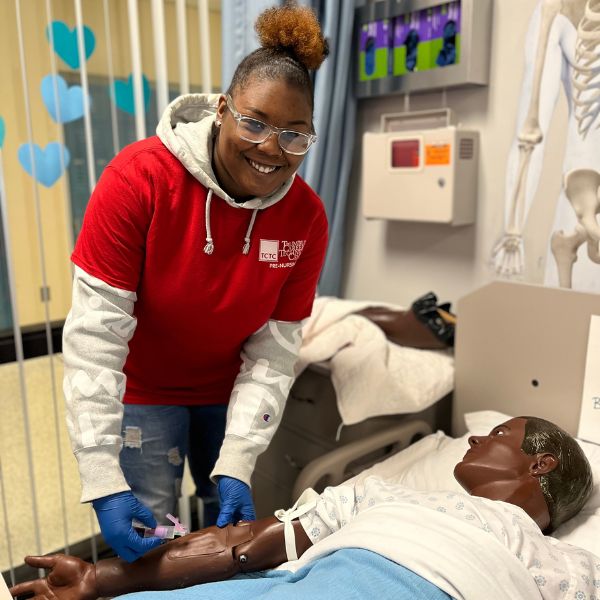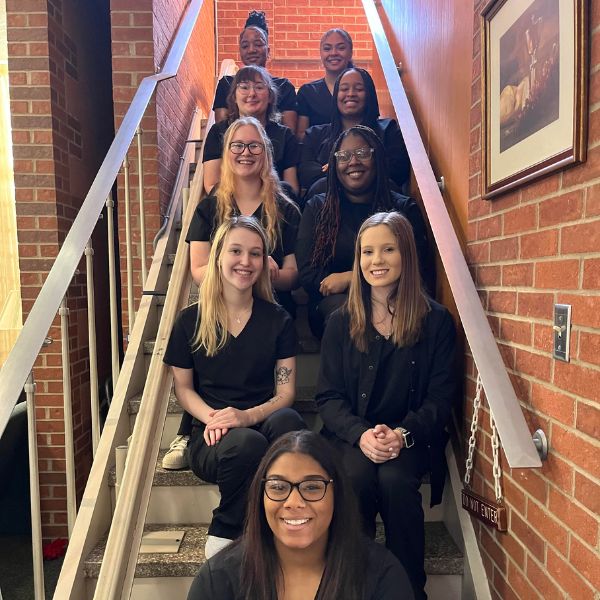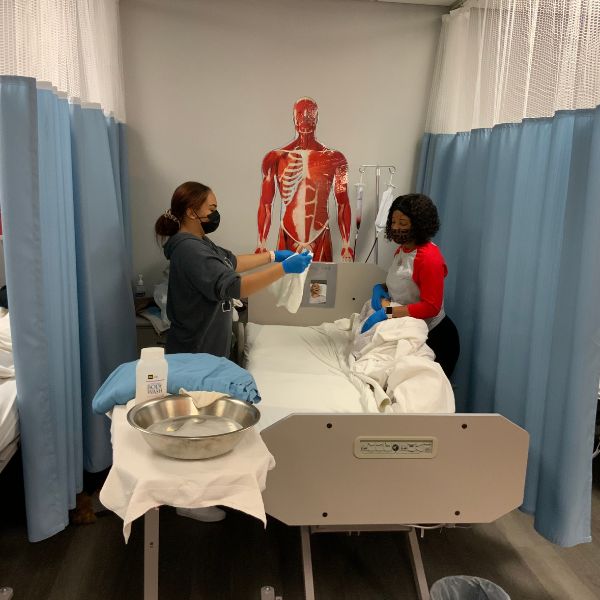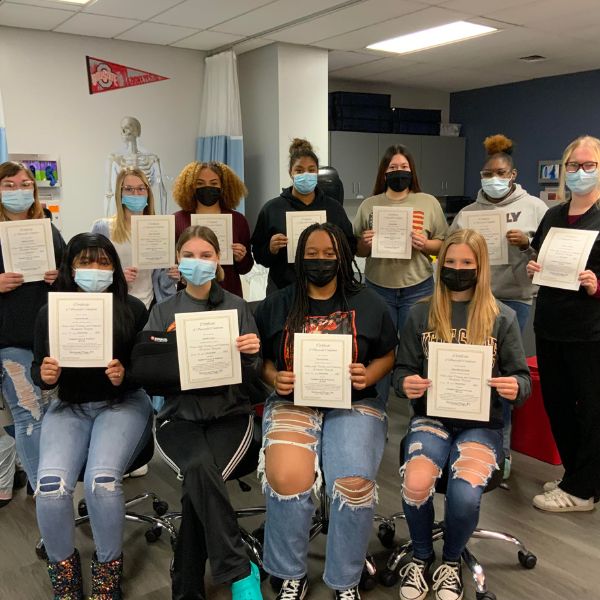 Explore the program
Watch the Pre-Nursing: Phlebotomy Tech video to explore the lab and see the many hands-on learning opportunities that the program provides our students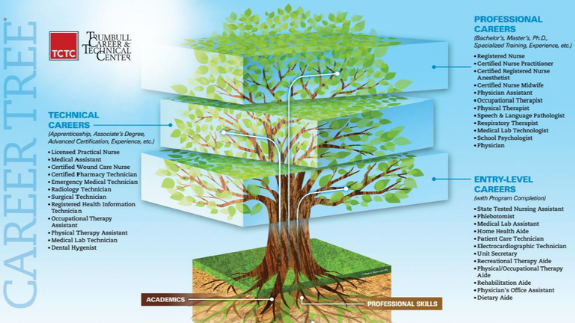 Discover career opportunities
View our career tree to learn about the wide variety of professional opportunities students are prepared for upon program completion or with further education
Meet the instructor
Kelly Sanson, is the Pre-Nursing: Phlebotomy Tech instructor. This is Mrs. Sanson's first year at the Trumbull Career & Technical Center.
I always thought about working in the medical field because my aunt does, and I thought this program would make it easier for me to find a job and prepare me for a career. I have already earned my STNA certification, and I recently started a job at Shepherd of the Valley in Liberty. I want to continue working in a nursing home after graduation, but I have also thought about pursuing school further to become an obstetrician.
A'Niyah Pullen  
   Girard High School