Explore the Pre-Nursing: Phlebotomy Program
Students in the Pre-Nursing: Phlebotomy program gain knowledge from instruction in medical terminology, anatomy, physiology, infection control, medical math, data collection, phlebotomy skills, and hands-on basic nursing skills. They obtain skills in the process of patient identification, patient preparation, gathering lab specimens, and analyzing results to prepare for phlebotomy certification.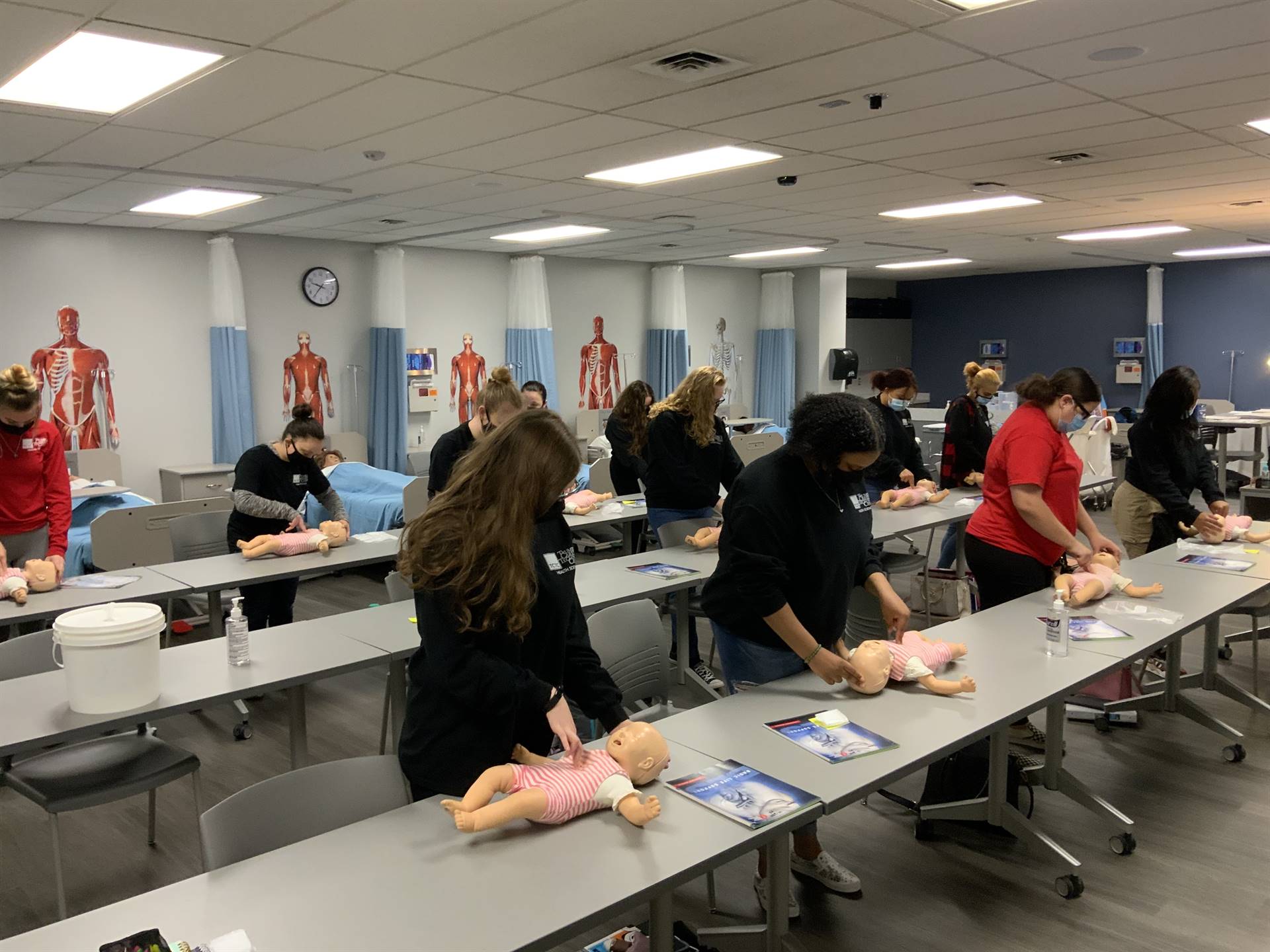 Engage, Experience, and Learn
In the program students learn pre-nursing skills like patient care, anatomy and physiology, medical terminology, medical math, and brand and generic medications. They learn phlebotomy tech skills such as safety and compliance regulations, venipuncture equipment, venipuncture and capillary collection, special laboratory collections, specimen handling, transport and processing, and professional issues with phlebotomy. Students prepare for STNA, Phlebotomy Technician, and CPR certifications, immediate employment, and further education. They also have the opportunity to take part in HOSA, a career and technical student organization, that aims to empower future health professionals to become leaders in the global health community through education, collaboration, and experience.
Discover Career Opportunities
Explore our career tree to learn about the wide variety of professional opportunities that students are prepared for upon program completion or with further education.
Entry Level: State Tested Nursing Assistant, Phlebotomist, Home Health Aide, Patient Care Technician, Physical/Occupational Therapy Aide

Technical Careers: Licensed Practical Nurse, Medical Assistant, Certified Pharmacy Technician, Emergency Medical Technician, Radiology Technician, Occupational/Physical Therapy Assistant

Professional Careers: Registered Nurse, Certified Registered Nurse Anesthetist, Physician Assistant, Occupational Therapist, Respiratory Therapist, Medical Lab Technologist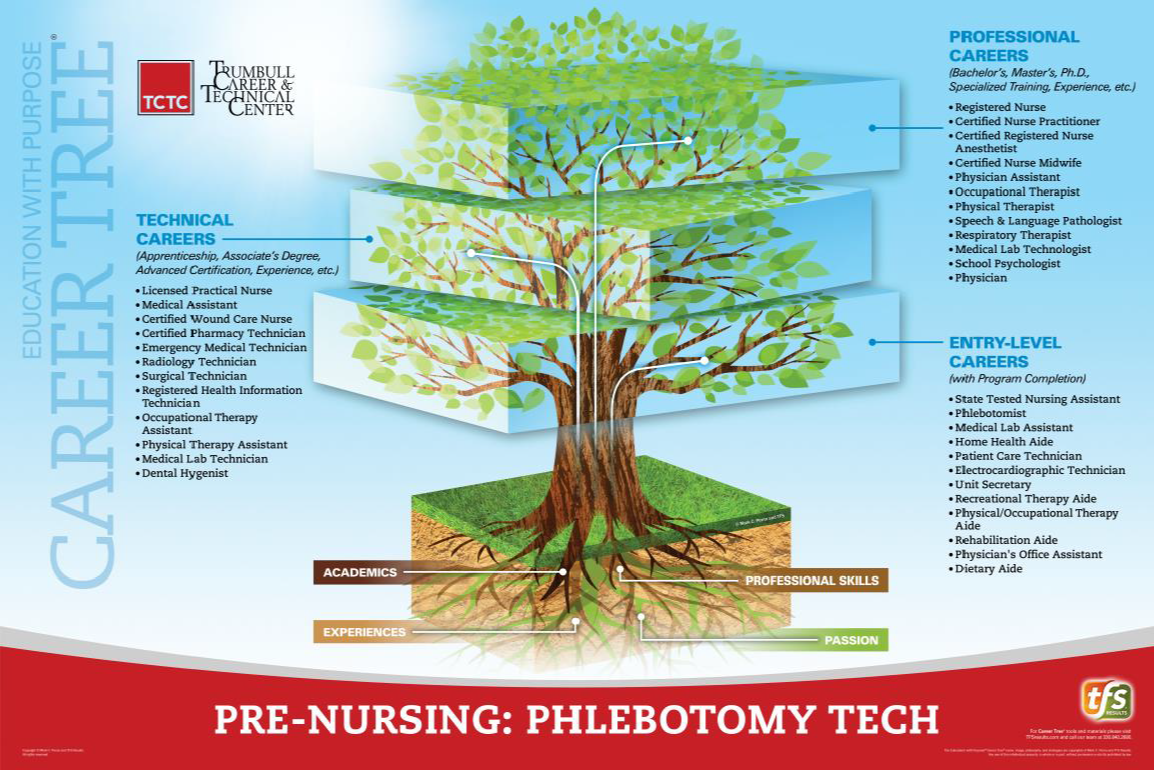 Earn College Credits and Certifications
Students in the program can earn their CPR/First Aid Certification, Ohio State Tested Nurse Aide (STNA) Certification, and their Certified Phlebotomy Technician (CPT Administration).
We offer a variety of college credit options for our students. View our statewide credit agreements.