Explore the Visual Design & Imaging Program
Students in the Visual Design & Imaging program design and produce advertising and marketing projects from concept to completion. They interpret job specifications, estimate, order, and deliver client projects on schedule. All of this is done while creating a professional portfolio for college and employment, showcasing digital photography, print media, and website designs.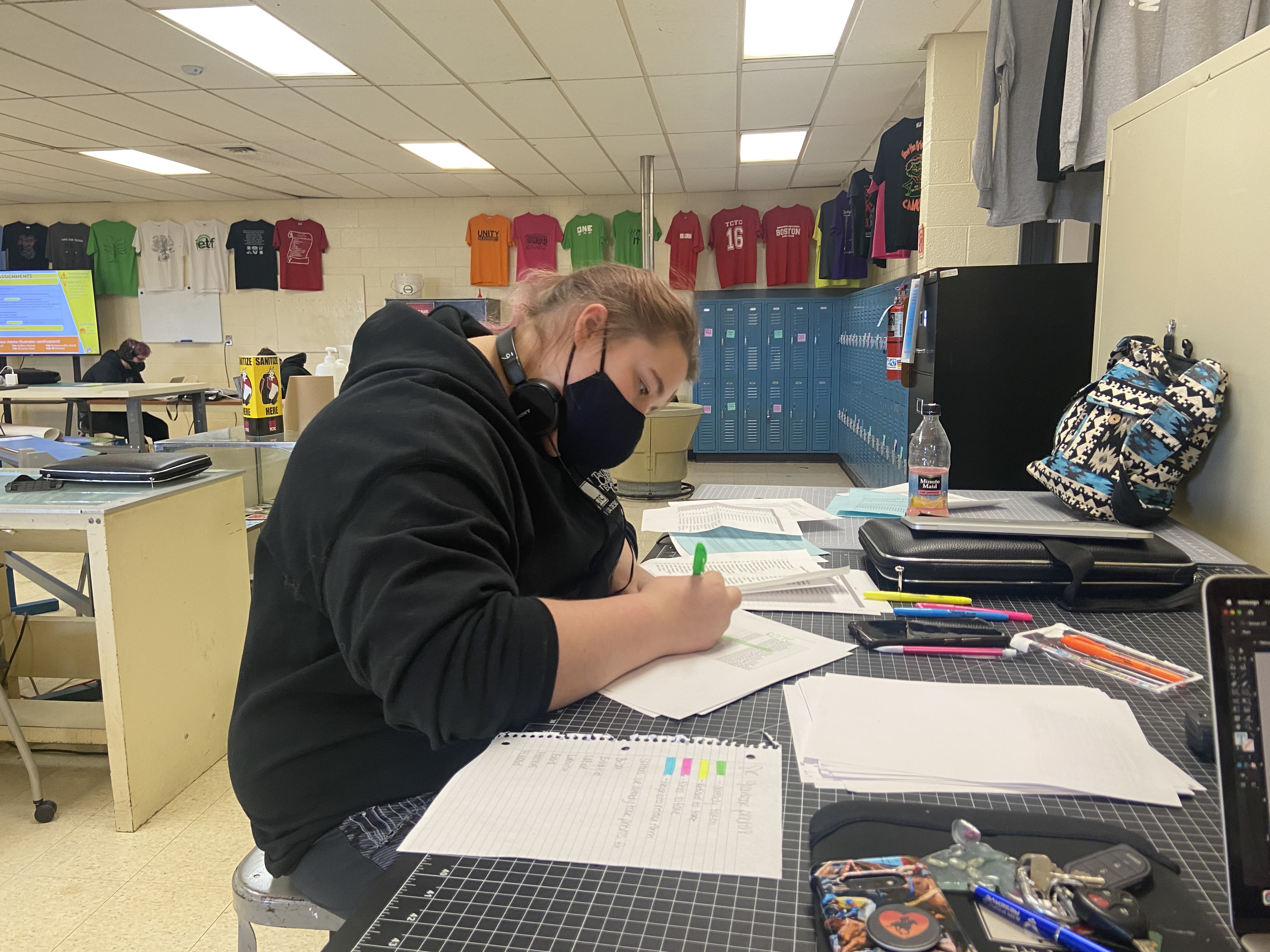 Engage, Experience, and Learn
Students in the program learn electronic imaging, photograph, introduction to printing, screen printing, photo and design manipulation, basic offset press, and customer relation skills. Students prepare for immediate employment, Adobe certifications, and further education.
They also participate in Business Professionals of America, a career and technical student organization, that aims to develop and empower student leaders to discover their passion and change the world by creating unmatched opportunities in learning, professional growth, and service.
Discover Career Opportunities
Explore our career tree to learn about the wide variety of professional opportunities that students are prepared for upon program completion or with further education.
Entry Level: Advertising Assistant, Desktop Publisher, Entry-Level Designer, Freelance Artist, Screen Printer, Technical Illustrator

Technical Careers: Advertising Copywriter, Animator, Book Illustrator, Brand Specialist, Graphic Designer, Illustrator, Photographer, Social Media Specialist

Professional Careers: Advertising, Marketing, Art Director, App Designer, Concept Designer, Creative Director, Illustrator, Industrial Designer, Public Relations/Communications, Web Designer/Webmaster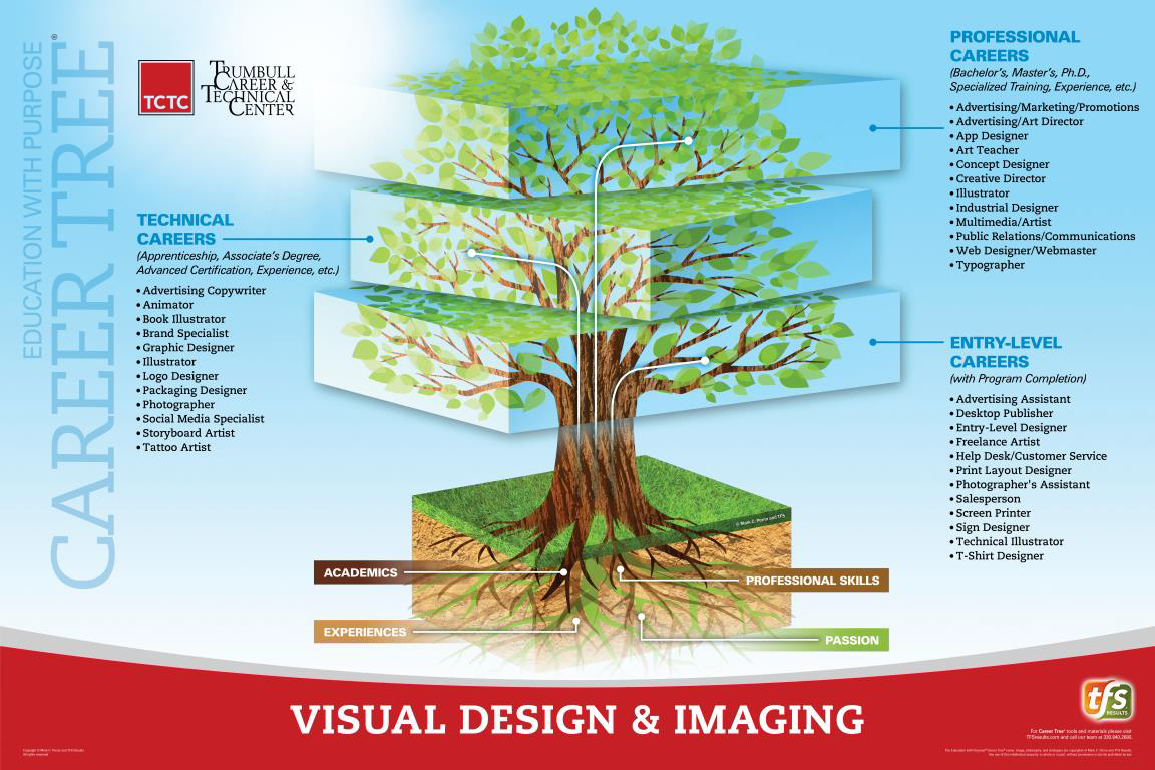 Earn College Credit and Certifications
Students can earn OSHA Safety Certification, Adobe Certified Associate in Visual Design Using Adobe Photoshop, Adobe Certified Associate in Graphic Design & Illustration Using Adobe Illustrator, and their Adobe Certified Associate in Print & Digital Media Using Adobe InDesign.
We offer our students a variety of college credit options. View our statewide credit agreements.
Up to 12 hours towards the Associate of Applied Business in Computer Technology. Kent State Trumbull

Up to 3 credits towards Associate of Applied Science in Computer Design, Animation and Game Design, Kent State University

Up to 9 credits towards Information Tech. Stark State College

Up to 41 hours of validated credit. Virginia Marti College