Explore the Welding Program
Students in the Welding program use advanced welding techniques to design, engineer, build, and troubleshoot complex manufacturing solutions. They implement various welding processes to earn essential industry-recognized certifications. Students interpret blueprints and specifications using math and critical thinking.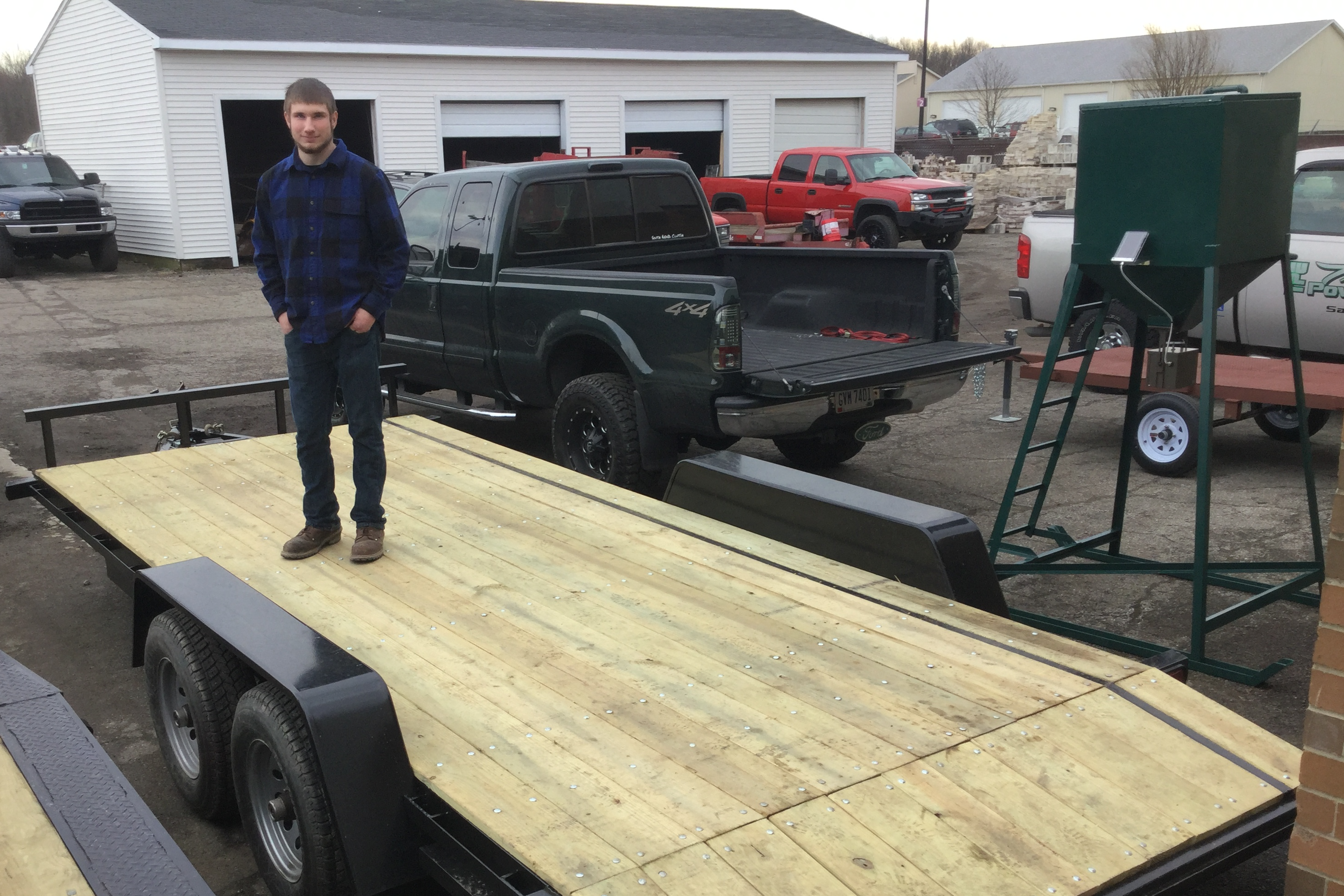 Engage, Experience, and Learn
Students learn about the shield metal arc welding (stick) process, gas metal arc (MIG), gas tungsten arc (TIG), flux-core arc welding process (FCAW), oxy/acet. welding and brazing process, plate and pipe welding, oxy/acet. cutting process, plasma arc cutting process/manual and robotic or mechanized, air carbon arc cutting and gouging process, fabricating, layout, forming of metals, blueprint reading, and metallurgy-casts, mild steels, stainless aluminum. They participate in SkillsUSA, a career and technical student organization, that prepares students for careers in trade, technical, and skilled service occupations.
Discover Career Opportunities
Explore our career tree to learn about the wide variety of professional opportunities that students are prepared for upon program completion or with further education.
Entry Level: Apprentice Iron Work, Apprentice Boilermaker, Apprentice Sheet Metal Worker, Apprentice Millwright, Certified Welder, Fabricator

Technical Careers: Boilermaker, Maintenance Welder, Computer Numerical Control Operator, Metal Fabricator, American Welding Society Welder, Certified Welding Inspector

Professional Careers: Underwater Welder, Nuclear Certified Welder, Oil Pipeline Fabricator, Fab Shop Supervisor, Estimator, Equipment Designer, Certified Pipe Welder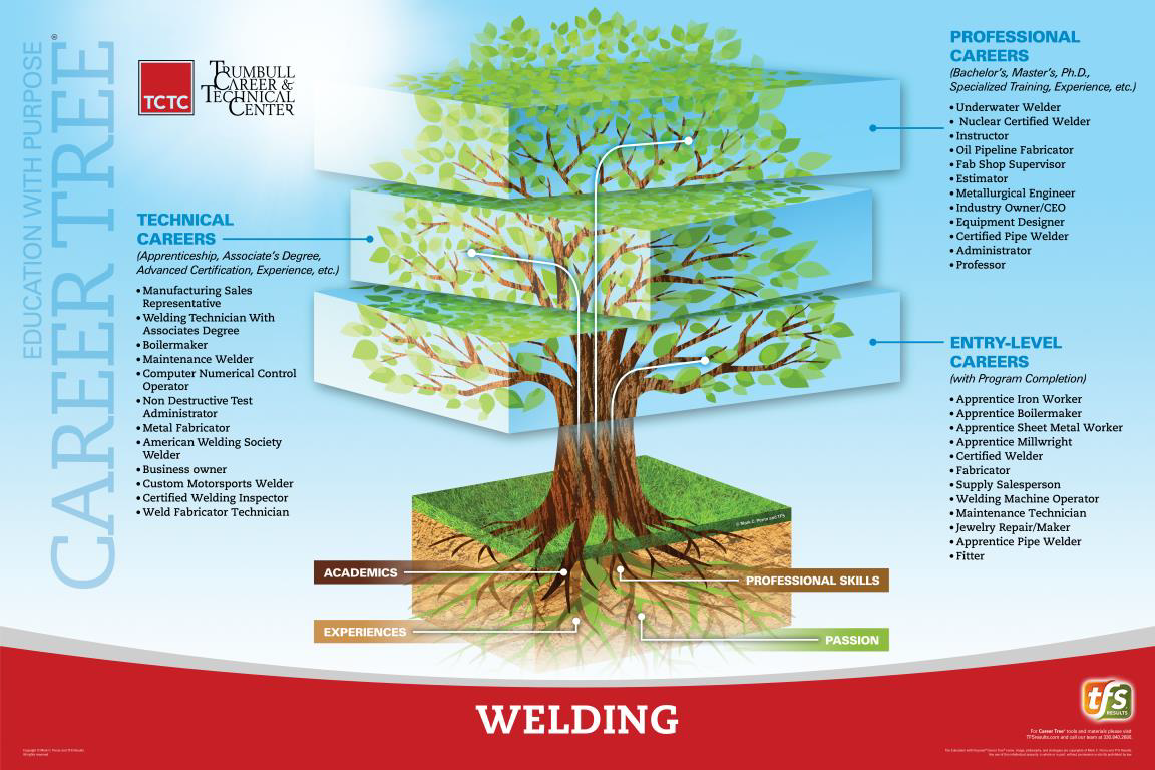 Earn College Credits and Certifications
Students can earn their American Welding Society D1.1 Structural Certification, OSHA 10, and NCCER CORE Certifications.
We offer our students a variety of college credit options. View our statewide credit agreements.
Kent State University, up to 3 credits towards Associate of Applied Science in Mechanical Engineering Tech., General Concentration

New Castle School of Trades, up to 250 hours

Triangle Tech, credit towards Assoc. Spec. Tech. Degree