Brandon Derico is a Power Equipment Mechanics Senior of Mathews High School that applied to the TCTC because of his interest in the outdoors and outdoor equipment in general. This interest is shared by many in his family, so Brandon knew that the Power Equipment Mechanics program would be the right fit for him.
Brandon is the 2020-2021 FFA president, a role that his aunt Tonia and father Benjamin both held at the same local chapter. FFA is a national organization dedicated to preparing members for leadership and careers in the science, business, and technology of agriculture. It is one of five career-technical student organizations that TCTC students participate in, and each CTSO requires local officers to be elected. Brandon's aunt Tonia was the first female president of this FFA chapter, and she was a student in the Animal Science Equine program at TCTC. His dad was in the Power Equipment Mechanics program like Brandon.
Both Tonia and Benjamin work in career fields related to their program of study. Tonia is a veterinarian at Albion Animal Center located in Albion, PA, and his dad is a regional equipment manager for Ohio CAT. Benjamin has been and remains involved with the Power Equipment Mechanics program. He is a big supporter of TCTC and has donated several engines for learning purposes.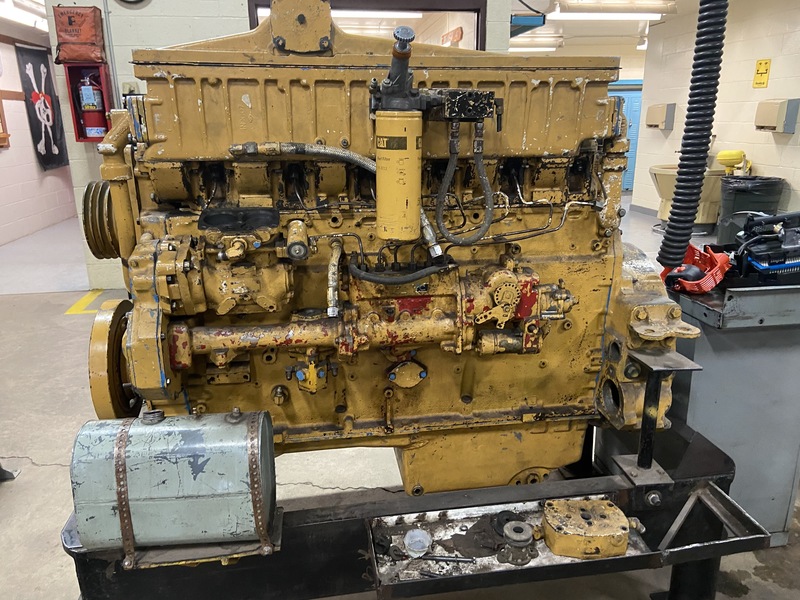 During his time as an FFA officer, Brandon learned a lot about patience. He was responsible for a great deal of coordinating and planning. After putting together a year-long plan for the FFA student organization, many things needed reconsidering due to COVID-19 and wishes he could have done more during his time as the chapter president.
Brandon is happy with his decision to attend TCTC in the Power Equipment Mechanics program. He attributes this to the people in his program. Brandon enjoyed the opportunity to build relationships with a group of people from various schools that share the same interest as him.
After high school, Brandon is debating if he wants to jump in and become a mechanic now or further his education through an apprenticeship or two-year trade school. Since joining the program and becoming exposed to the electrical side of power equipment, Brandon has grown his interest in this field.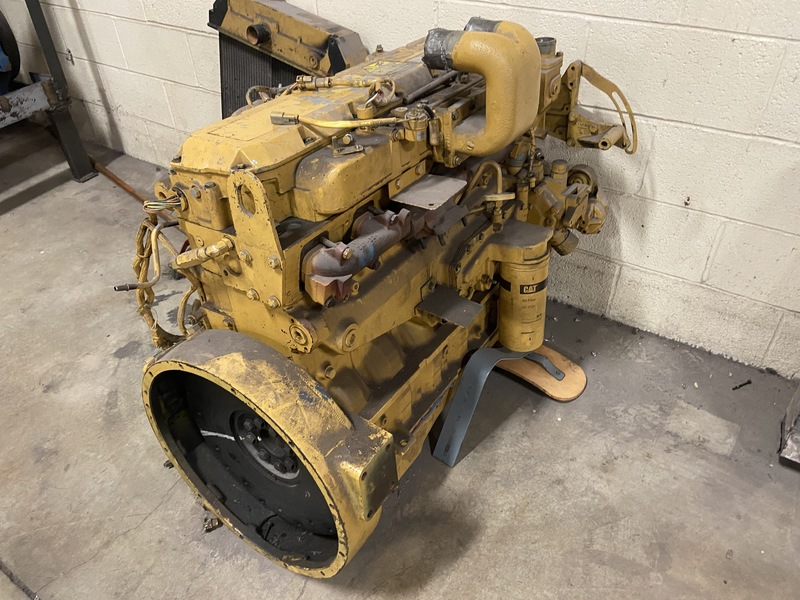 CAT Engines donated from Brandon's father Benjamin photographed above.